44
THIS POST HAVE DEAD LINKS
REQUEST A REUPLOAD

HERE



CHECK SUBMITTED REQUESTS
BEFORE POSTING A NEW ONE!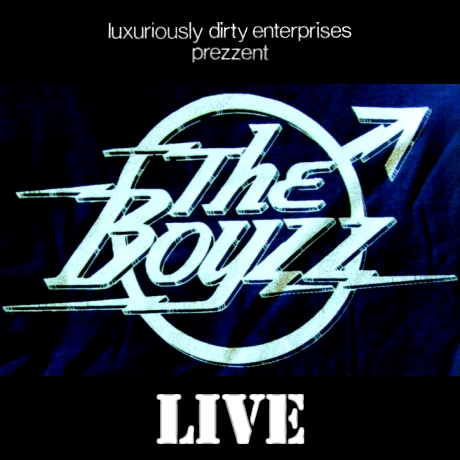 Artist: The Boyzz
Release: Live
Genre: Hard Rock/Southern Rock/Classic Rock/Heavy Rock
Country: USA (Fox Lake, Illinois)
Bitrate: 320 kbps
►
---------------------------------------------------------------------
THE BOYZZ - Live (1978) USA
WMMS FM Radio Broadcast
Recorded At The Agora Ballroom,
Cleveland, Ohio, October 1978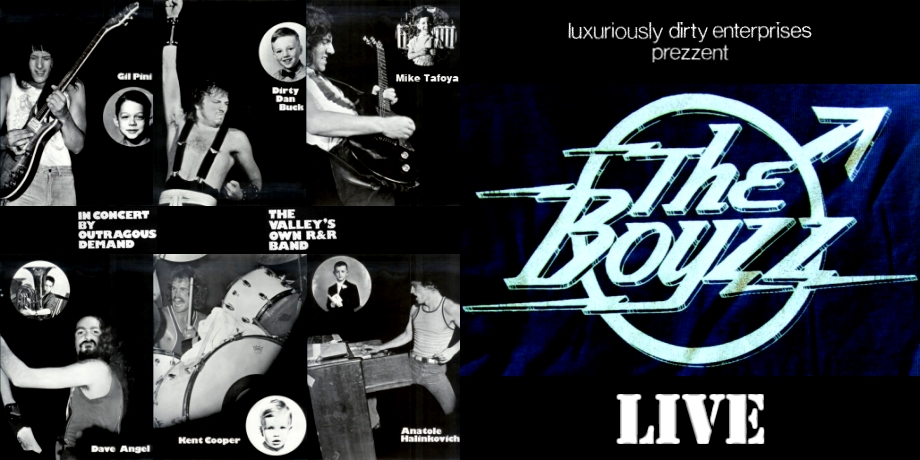 'Dirty' Dan Buck - Vocals (DIRT'S RAIDERS, THE ORIGINAL SINNERS, DAN BUCK'S SMALL CHANGE, THE COOL ROCKIN' DADDIES)
Mike Tafoya - Guitar (THE B'ZZ, RAW DOGS, TAFOYA, TAFOYA'S LOST BOYZZ)
Gil Pini - Guitar (DIRT'S RAIDERS, TAFOYA, THE COOL ROCKIN' DADDIES)
Dave Angel - Bass (ULTIMA THULE, THE B'ZZ, THE WILLING)
Anatole Halinkovitch (aka 'Tony Hall') - Keyboards (THE B'ZZ)
Kent Cooper - Drums (ULTIMA THULE, THE WILLING)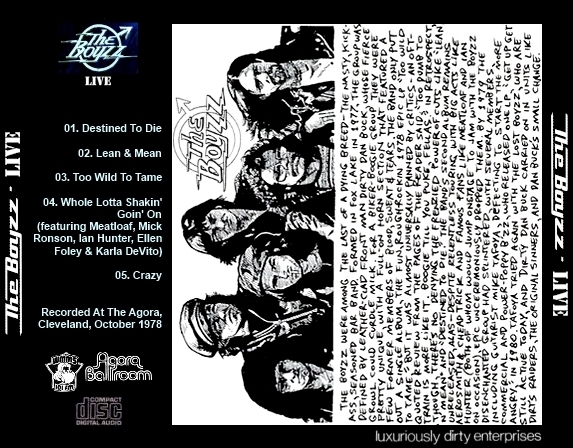 THE BOYZZ were a dirty biker Hard Rock band with a distinct Southern Rock feel, formed in Fox Lake, Illinois, a small town north of Chicago in 1977.
The group comprised of frontman 'Dirty' Dan Buck, guitarists Mike Tafoya and Gil Pini, bassist Dave Angel, keyboard player Anatole Halinkovitch with Kent Cooper on the drums.
A killer live band, they always gave a great performance, with front man 'Dirty' Dan often pole vaulting across the stage using his microphone stand.
In the few short years that they were together they toured across America with AEROSMITH, THE J. GEILS BAND, MEATLOAF, UFO, CHEAP TRICK, RUSH, JUDAS PRIEST and REO SPEEDWAGON.
Signed by Epic Records, the band released their debut LP 'Too Wild To Tame' in 1978, and although it did not sell in huge numbers, it rapidly became an underground Hard Rock classic.
A second album, 'Midwest Kids' was recorded in 1979, but Epic then decided to drop the group so this record sadly remains unreleased.
In the wake of this blow, The Boyzz folded later that same year.
Mike Tafoya, Anotole Halinkovitch (as 'Tony Hall') and Dave Angel then formed the far more commercial Hard Rock/Powerpop outfit THE B'ZZ, with former ROADMASTER drummer Steve Riley and vocalist Tom Holland.
The B'zz then became the only unsigned act ever to appear on the 'American Bandstand' TV show, which ironically led to a record deal with The Boyzz' former label, Epic Records.
The band released one LP, 1982's 'Get Up, Get Angry', before falling apart when Riley left, to briefly join KEEL before long term stints with W.A.S.P. and L.A. GUNS.
Singer Tom Holland formed his own band, HOLLAND, who issued the 'Little Monsters' album through Atlantic in 1985.
He later reunited with Boyzz guitarist Mike Tafoya in RAW DOGS.
After Raw Dogs Tafoya hooked up again with his former Boyzz guitar partner Gil Pini in TAFOYA.
Original vocalist 'Dirty' Dan Buck and guitarist Gil Pini had formed DIRT'S RAIDERS after The Boyzz split up, recording the 'Back The Attack' album for the Atlantic label in 1982.
Buck then had two other subsequent bands, THE ORIGINAL SINNERS and DAN BUCK'S SMALL CHANGE, both recording for Down & Dirty Records.
In 1999 Buck started a new version of The Boyzz, 'THE BOYZZ FROM ILLINOIZZ' who continue to play in the Illinois region.
In addition to this he is also a member of Blues/Rock'n'Roll outfit THE COOL ROCKIN' DADDIES which also includes his former Boyzz colleague Gil Pini..
Guitarist Mike Tafoya returned to the scene in 2002 with a new three piece outfit called TAFOYA's LOST BOYZZ.
To date the band have released one album, 2007's "Life" which Tafoya co-produced with former Boyzz bassist Dave Angel who now runs Rave Song Studios & record label.
A second album is currently being recorded (again with Angel's assistance), and should be out later in 2014.
Angel still plays music too, as a member of THE WILLING alongside former Boyzz drummer Kent Cooper.
The Willing is actually Angel & Cooper's pre-Boyzz band from the early 70's, but back then they were known as ULTIMA THULE.
Their debut album, 'Unfinished Business' was issued in 2009, with their second due for release this year.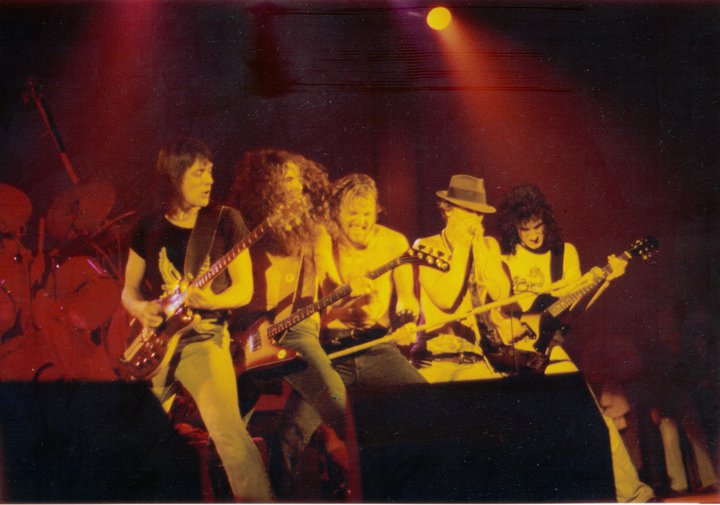 art & txt included
---------------------------------------------------------------------
01. Destined To Die (6:05)
02. Lean & Mean (5:10)
03. Too Wild To Tame (4:45)
04. Whole Lotta Shakin' Goin' On (5:38)
(featuring Meatloaf, Mick Ronson, Ian Hunter, Ellen Foley & Karla DeVito)
05. Crazy (7:11)