8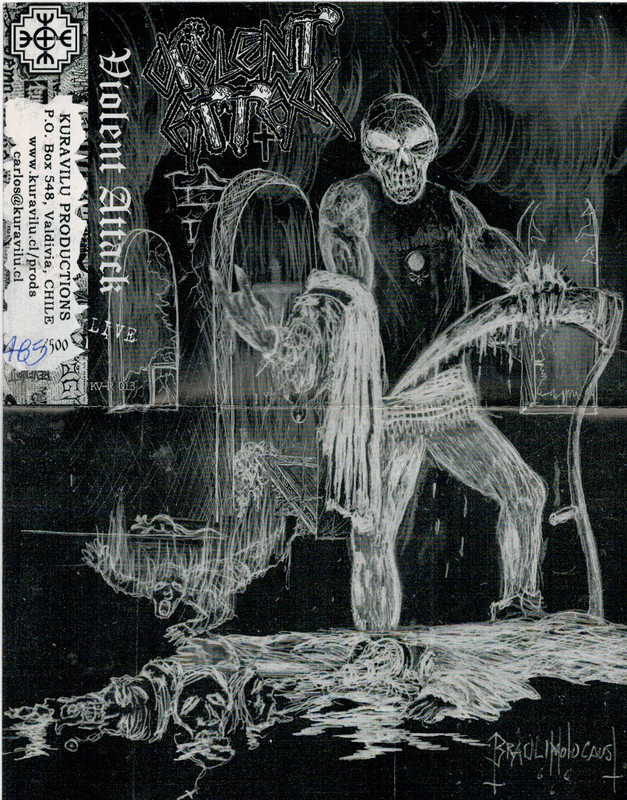 Artist: Violent Attack
Release: Live (2006) [Live album]
Genre: Thrash Metal
Country: Paraguay
Bitrate: 320 kbps
Size: 104 MB
►
Hidden Link
Bitrate: WAV (1411 kbps)
Size: 445 MB
►
Hidden Link
---------------------------------------------------------------------
scans incuded
For fans into rough/dirty thrash metal,
eg. SODOM (In the Sign of Evil, Obsessed by Cruelty), DESTRUCTION (Sentence of Death, Infernal Overkill), KREATOR (Endless Pain), SEPULTURA (Bestial Devastation), etc.
Release date: September 2006
Catalog ID: KV-R 013
Limited edition, Hand-numered, 500 Cassette copies
Label: Kuravilú Productions
tape rip by me
NO audio cleaning used, and tape hiss can be heard.
Not for wimps
https://www.metal-archives.com/albums/V ... ack/139719
https://www.discogs.com/Violent-Attack- ... se/5853574
43 minutes 42 seconds
---------------------------------------------------------------------
Song 1-5: Live, December 25, 2004
Song 6: Rehearsal 2003 (bonus)
Song 7-11: Live 2002
Side A
1. Thrashing with Hate (3:22)
2. Destruction and Death (4:17)
3. M.A.B. (3:30)
4. Nuclear Crossfire (4:42)
5. Troops of Doom (Sepultura cover) (3:33)
6. Massacra (Hellhammer cover) (2:35)
Side B
7. Violent Attack (5:42)
8. When the Barbarity Reigned (4:22)
9. Brain Dead (4:25)
10. They Shall Pay (3:16)
11. Dead City (Violent Force cover) (3:58)