20
.
.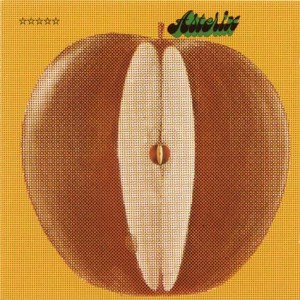 Artist: Asterix
Release: Asterix
Genre: Kraut Rock
Country: Gemrany
Bitrate: MP3 256 kbps



---




Info:



(From Progarchives) Based in Hamburg, Asterix is considered by many as a pre-Lucifer's Friend incarnation. It involves several Lucifer's Friend members (Dieter Horns on bass and Joachim Rietenbach on drums). Their music features classy proggy arrengements, a heavy-frantic rockin approach with occasional mainstream melodic-enthusiastic accents.




If any of my links are down, let me know and I will re-up asap. Thanks.



---




Tracklist



1. Everybody
2. If I Could Fly
3. Look Out
4. Gone From My Life
5. Broken Home
6. Time Again
7. Jump Into My Action
8. Open Up Your Mind
9. Corner Street Girl
10. Change In You
11. Morning At My Dawn


►Hidden Link