8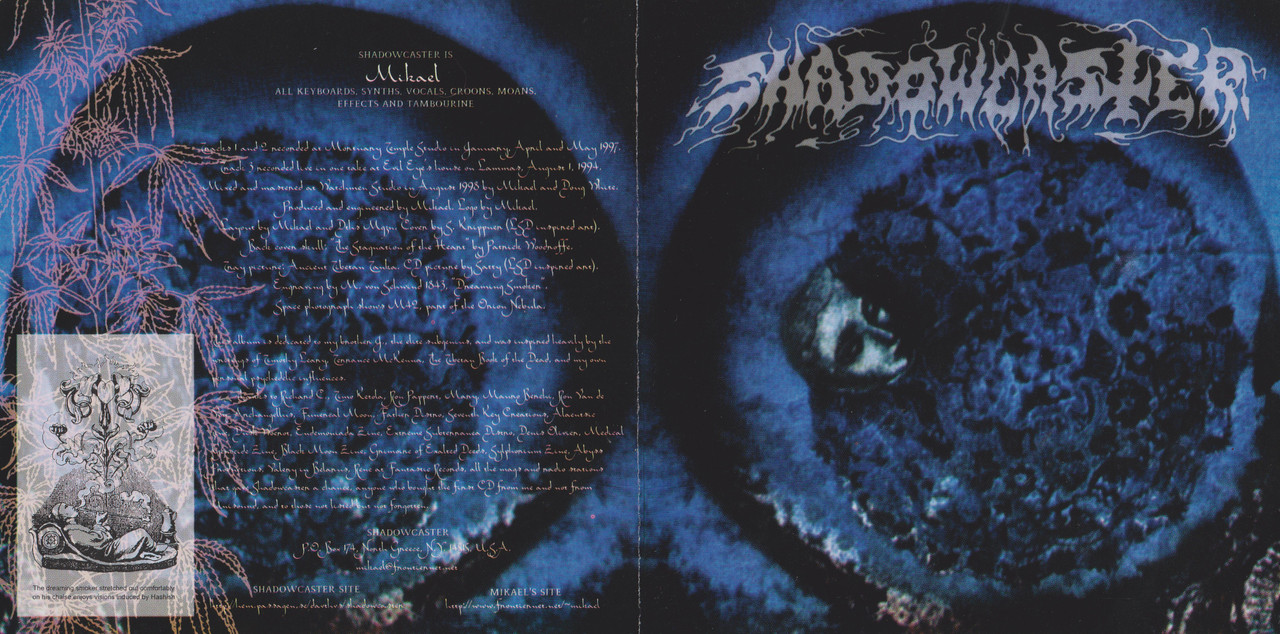 Artist: Shadowcaster
Release: Psychelectronic Experience (1999)
Genre: Electronic/Psychedelic/Ambient/Dungeon
Country: USA (Rochester, NY)
Bitrate: 320 kbps
►Dead Link
---------------------------------------------------------------------
Shadowcaster was a non-metal solo-project I did in the 1990's. I was inspired by
Tangerine Dream
,
Tonto's Expanding Head Band
,
Mike Oldfield
,
Klaus Schulze
, plus many cool "
Intro's
" on many metal albums. 2 promo's were released in
1994
+
1995
. A debut CD "
Abandonment
" came out in 1996 on Unisound Records. Then in 1999 Wild Rags Records issued 2 new Shadowcaster CD's. One was "Temptation" which was basically songs from the debut CD in alternate versions. But this album was 2 new songs plus the 33+ min. dark piece from the 2nd promo tape. It is meant to be very tripped out and 70's sounding. The 1st 2 songs are about taking LSD and having a psychedelic experience. The 3rd song is one long improvised song recorded in one take with morbid and tripped out vocals over a more "dark dungeon music" type of sound (as many have referred to it or categorized it over the years).
---------------------------------------------------------------------
1. Entrance Into The Shaman Consciousness (15:42)
Phase I: First Bardo Ascendence
Phase II: Death And Rebirth
Phase III: Second Bardo Transcendence
2.
Riding The Zenith (15:26)
Phase I: Beyond Human Language
Phase II: Third Bardo Resplendence
3. Journey Across The Vast Psychedelic Landscape To The Darkness Beyond (33:52)
(Hallucinations With No Color)