75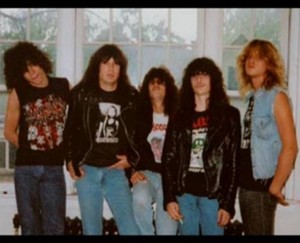 Artist: Leviathan
Release: Legions of the Undead (1987) / Rehearsal (1987)
Genre: Thrash / Death Metal
Country: US
Bitrate: MP3 VBR 227-230 kbps / 248-255 kbps
This is the band that Chris Barnes left Tirant Sin for. I got to hear these for the first time in '88 while on a stint in Houston, Tex. The obvious Dark Angel inspiration drew me in almost immediately. Great ripping thrash! Got both of these from on-line sources as they far exceed the quality of my overplayed tape dubs. I liked these recordings then and still find them to be enjoyable to this day. Enjoy!
For further information and reviews:
http://www.metal-archives.com/bands/Leviathan/9587
Legions of the Undead (1987)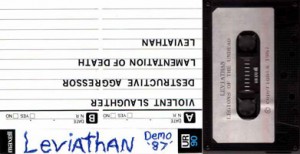 1. Violent Slaughter
2. Destructive Aggressor
3. Lamentation of Death
4. Leviathan
Rehearsal (1987)
No cover sorry.
1. Asphyxiation
2. Tormented Nightmare
3. Blood Feast
4. Apocalyptic Rain
5. Bestial Decapitor