35
riptorn wrote:To the folks who pm-ed me for a re-up of this one, sorry, i can't as the recent Cherry Red Records CD re-release of Silverhead's '16 & Savaged' includes these recordings as bonus tracks. Under forum rules the legit commercial availability of the recordings means it's prohibited to post them here.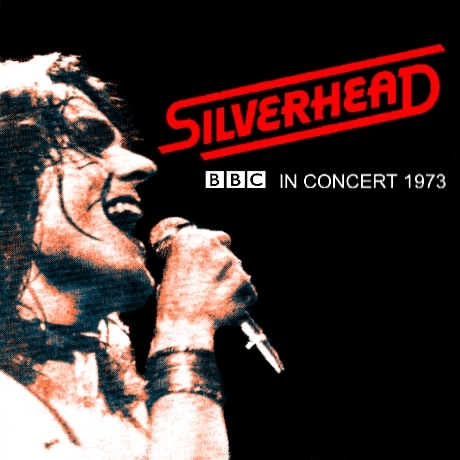 Artist: Silverhead
Release: BBC In Concert
Genre: Heavy Rock/Hard Rock/Glam Rock/Classic Rock
Country: UK (London, England)
Bitrate: 320 kbps
►
---------------------------------------------------------------------
Info
SILVERHEAD - BBC In Concert (1973) UK
Recorded By The BBC At The Paris Theatre, London, 1973 for their 'BBC In Concert' programme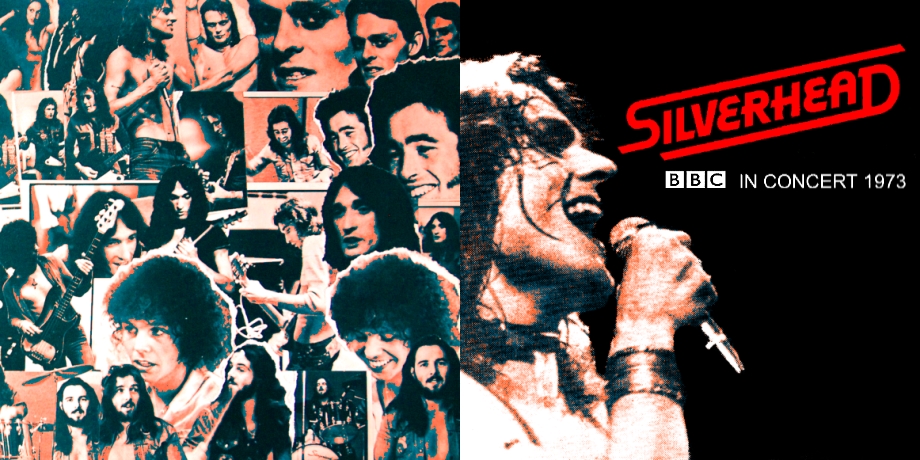 Michael Des Barres : Vocals (DETECTIVE, CHEQUERED PAST, THE POWER STATION, THE USUAL SUSSPECTS, DOWN BOY)
Robbie Blunt : Guitar, Slide Guitar (BRONCO, BROKEN GLASS, CHICKEN SHACK, ROBERT PLANT, THE HONEYDRIPPERS)
Rod "Rook" Davies : Guitar, Vocals (THE RIOT SQUAD)
Nigel Harrison : Bass (CHAMPION JACK DUPREE, NITE CITY, BLONDIE, CHEQUERED PAST, THE GRAB)
Pete 'Tommo' Thompson : Drums, Vocals (BYRON BAND, SHOTGUN, KEN HENSLEY BAND, ROBIN TROWER, CLIMAX, ERIC BIBB, ROBERT PLANT)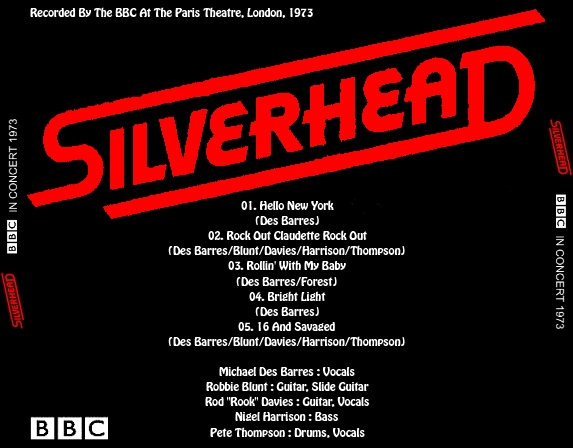 Silverhead were a British Heavy Rock quintet formed in 1971 by singer/actor Michael Des Barres.
Says Des Barres, "We put an ad in the Melody Maker that said, "Wanted: erotic relaxed musicians."
These ne'er-do-wells showed up. Skinny with floppy hair and eye make up, and we formed a band called Silverhead."
The other members of the band were Steve Forest (guitar), Rod "Rook" Davies (guitar), Nigel Harrison (bass) and Pete 'Tommo' Thompson (Drums).
Quickly signing with DEEP PURPLE's Purple Records, their thrilling self titled debut album was released later that same year.
The band's glammy look, terrific live show and quality songwriting saw them soon tipped in the music press as 'The Next Big Thing'.
Silverhead toured extensively throughout the U.K., Europe, Japan, and the U.S., playing with the likes of KISS, NAZARETH, URIAH HEEP, and Deep Purple.
"Within three months we were in Japan playing gigs, to an unbelievable response.
It was glamourous, it was bluesy, it was decadent. Then we came to the States and played to eleven people in Cleveland.
You know how it is, 'Big In Japan'. But a fantastic experience."
When Michael fell offstage and broke his arm in the U.S., his cast was spray-painted silver to match his hair, and the party kept going.
Steve Forest was replaced by BRONCO guitarist Robbie Blunt before the recording of 1973's "16 And Savaged" album, and the band were back on the road again soon after.
During the U.S. tour that followed Des Barres met the woman who was to become his wife, the infamous 'supergroupie' Miss Pamela of THE GTOs.
She later affectionately described Michael as "a well-bred lunatic with an abundant vocabulary who drank like a school of fish" and "a degenerate drug-taking sex-dog."
Silverhead sadly imploded in July of 1974, abruptly breaking up whilst working on what was intended to be their third album (working title: "Brutiful").
A combination of hard living and poor sales had combined to sow dissent amongst the band's ranks. Broke and hungover, it was decided to part company.
"Silverhead were a great band. Authentic. Degenerate.
We led that life. But it ended in a cloud of hashish and acrimony."
Michael relocated to L.A. permanently, eventually marrying Miss Pamela and forming a new band called DETECTIVE.
Detective released 2 albums on LED ZEPPELIN's Swan Song label before splitting, with Des Barres then releasing several solo albums and doing more acting work.
He went on to become a well known face on U.S. TV in the 80's with roles on Roseanne, St. Elsewhere, Miami Vice, WKRP In Cincinnati and a long-standing recurring role as 'Murdoc' on MacGyver.
He attributes his renewed focus in the early 80's to his finally beating his long time drug & alcohol addictions.
In 1983, Michael wrote the song "Obsession", which later became a number one hit in 27 countries for the group ANIMOTION.
From 1982 to 1984, Michael was also a member of CHEQUERED PAST, a band including Steve Jones from the SEX PISTOLS, Clem Burke of BLONDIE, and his old Silverhead bandmate Nigel Harrison.
The band released a self-titled album, but split up after the tour to promote it.
Michael Des Barres then replaced ROBERT PALMER as the vocalist for the THE POWER STATION, singing on their 1985 tour which included the band's performance at Live Aid.
Des Barres eventually moved into the world of radio and currently has two highly successful weekly syndicated radio shows, 'Roots & Branches' and 'The Michael Des Barres Show'
His 2012 solo 'comeback' album "Carnaby Street" garnered a Grammy nomination, and he has just released a live follow-up album, "Hot 'n Sticky".
Post-Silverhead, bassist Nigel Harrison teamed up with ex-THE DOORS keyboard player Ray Mazarek and former RARE EARTH guitarist Paul Warren in a new band called NITE CITY.
They released their excellent self titled debut LP in 1976 on 20th Century Records and toured the US, playing with HEART, THE KINKS, and THE RAMONES.
A second album, "Golden Days And Diamond Nights" followed in 1977, before the band went their separate ways.
Harrison then joined Blondie in 1978 just as their star really began to rise following the release of the "Plastic Letters" LP..
Nigel played on four Blondie albums and co-wrote several of the band's hits, including "One Way Or Another" and "Union City Blue".
He stayed with the band until the end of 1982 when they broke up. In 2006 Harrison was inducted into the Rock & Roll Hall Of Fame with Blondie.
Nigel is now the bass player for THE GRABS, whose debut album "Sex, Fashion And Money" was released in 2005.
Silverhead drummer Pete 'Tommo' Thompson became a session drummer for MCA UK after the band disbanded, working with MURRAY HEAD & THE DETROIT EMERALDS amongst others.
Tommo then joined up with former Uriah Heep singer David Byron in THE BYRON BAND, playing on the "Take No Prisoners" & "One Minute More" albums.
He then moved on to play with another ex-Heep man, Ken Hensley, in the band SHOTGUN, which later became the KEN HENSLEY BAND.
Thompson then joined Pete Haycock's CLIMAX, appearing on 3 of their albums.
In 1986 Tommo joined the band of ROBIN TROWER, an association which continues to this day. He has played on 7 Robin Trower albums to date.
Thompson's other notable musical collaborations have included work with ROBERT PLANT, ERIC BIBB & MELANIE.
After the break up of Silverhead, guitarist Robbie Blunt joined BROKEN GLASS for their lone self-titled 1975 album.
This then led to his joining Broken Glass vocalist/guitarist Stan Webb in CHICKEN SHACK, with whom Blunt recorded two albums, "The Creeper" & "That's The Way We Are".
Following some time spent as a session musician, Blunt was recruited by Robert Plant for his THE HONEYDRIPPERS project.
Their working relationship proved so productive that Blunt became an integral part of Plant's solo band, staying with him until 1985.
At this point Blunt returned to the world of sessioning, and over the intervening years he has played with the likes of JEFF HEALEY, TOM PETTY & EDIE BRICKELL.
Post Silverhead, little was heard from Rod 'Rook' Davies until he reappeared in Los Angeles a few years ago fronting the imaginatively named ROD DAVIES BAND.
To much surprise, in 2012 a reunited SILVERHEAD announced that they would reconvened for some Japanese reunion dates.
In April of that year the band played 2 ecstatic sold out nights at Shimokitazawa Garden, Tokyo, the first time they had played together for 38 years.
art & txt included
no pw
---------------------------------------------------------------------
01. Hello New York
02. Rock Out Claudette Rock Out
03. Rollin' With My Baby
04. Bright Light
05. 16 And Savaged