10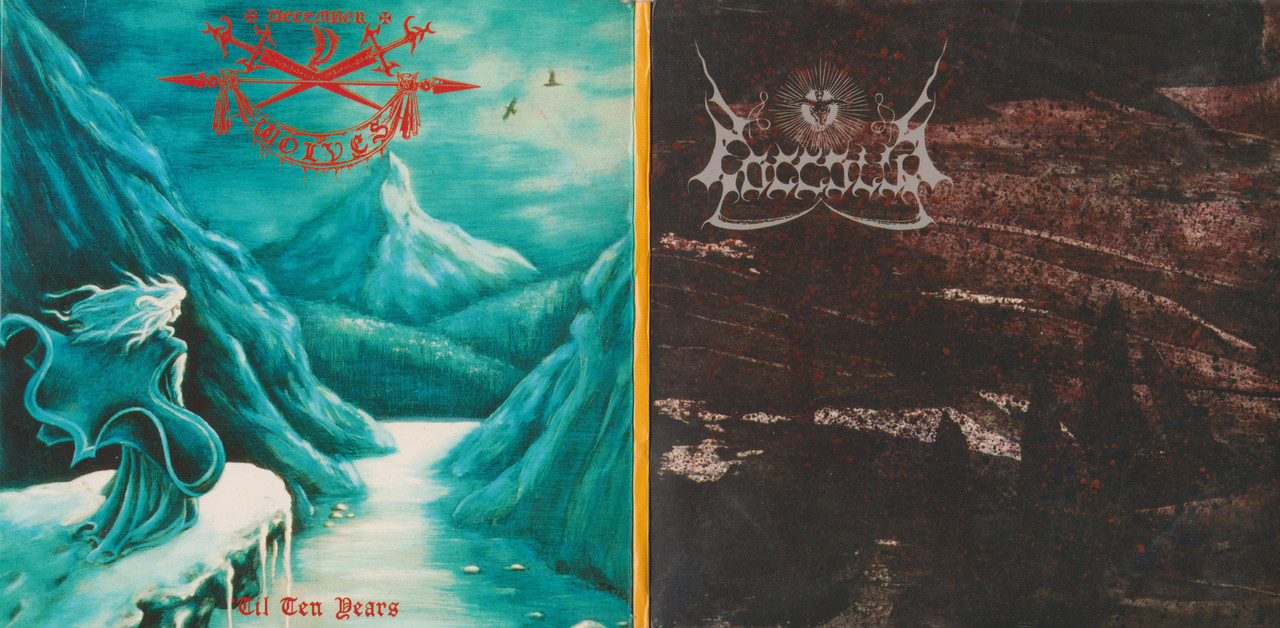 Artist: Poccolus / December Wolves
Release: Poccolus / 'Til Ten Years
Genre: Pagan Black Metal
Country: Lithuania / Boston, Mass
Bitrate: 320 kbps
►Dead Link
---------------------------------------------------------------------
Yes, these 2 albums did both come out individually on the S. Korean label Hammerheart Records in 1996 (not to be confused with rip-off liars Hammerheart Productions in Holland). But for radio stations and promo's the label made a 2-CD Digipak Gatefold release containing both albums. Both albums are EXCELLENT. Poccolus is
excellent
pagan black metal from Lithuania and they have a killer style and sound of their own. They sound Lithuanian, and I don't know how. LOL. They remind me a bit of the Polish band
Sacrilegium
. The vocalist has a shrieky scream that suits their music well. December Wolves on the other hand is more atmospheric black metal but with pagan metal as well. Great vocals, song structures, riffs, and this is the best release the band put out. Definitely inspired by Norse and Swedish black metal!
Scans are included.
I could not fit both albums together in one downloadable file: it was too big to upload to zippy. So I separated each album into 2 downloads and split the scans up between them both.
---------------------------------------------------------------------
DISC 1
:
Poccolus
(lith) "
Poccolus
"
1996 CD
#1
1.
Vilkolakiai
2. Pakol dega laužai
3.
Ugnis kyla virš Ąžuolų
4. Begeyte Peccolle
5. Jie ateis...
6. Rudens miško šnabždesiai
7. Tai bus mano triumfo valanda
8.
Kirsk, Medeine, kirsk
9. Dvasklajys
10. Untitled
DISC 2
:
December Wolves
(us/ma) "
'Til Ten Years
"
1996 CD
#1
1.
Ode to the Master Therion
2. The Night That I Died
3. Our Centuries Have Been Found
4. Lycanthropy: Yonder Through Ice Storms
5.
'Til Ten Years
6.
...Whence the Clouds Cry
7. Outro