52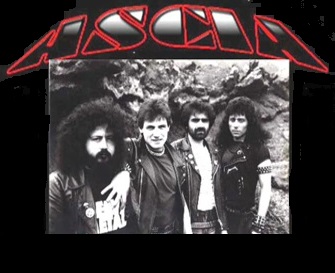 Band: Ascia
Country: Italy (Ponticelli,Napoli)
Genre: Heavy Metal
Release: Rehearsal tape
Year: 1984
Bitrate: 192 kbps
Info:
Short lived band from Ponticelli(in the
neighborhood of Napoli) Ascia (Axe in english)
formed at the end of 1982,released these two songs
on a reharsal tape before quitting in late 1984 or
early 1985,according to an old review it seems they
had at least two other unrecorded(?) songs,the self
titled "Ascia" and "Death Woman",enjoy it!!!
Line up:
Ciro D'Arnò. bass
Gianfranco Pastelli - drums
Franco O. - guitar
Gino D'Ambrosio. - vocals
Tracklist:
1 - Bloody Subway
2 - Blitz Destroy
Hidden Link