200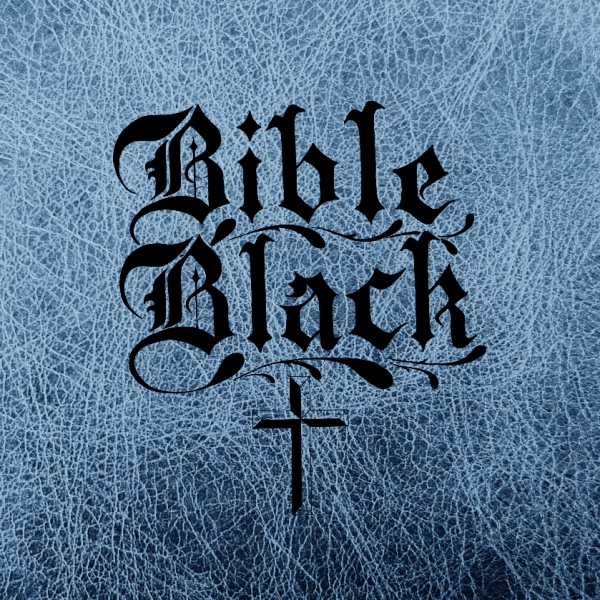 Artist: Bible Black
Release: Bible Black (Unreleased)
Genre: Traditional Heavy Metal/Hard Rock
Country: USA (New York)
Bitrate: 320 kbps
►
new link in comment section below
---------------------------------------------------------------------
ex-Rainbow, pre-Sabbath, Manowar, Anthrax & Blue Cheer!
https://en.wikipedia.org/wiki/Bible_Black_(band
)
BIBLE BLACK - Bible Black (1981-1983) USA
Unreleased Recordings
Jeff Fenholt
- Vocals (THE FIFTH ORDER, BLACK SABBATH, JOSHUA, DRIVER)
Andrew "Duck" McDonald - Guitar (SHAKIN' STREET, THRASHER, THE RODS, THE LONE RAGER, SIMMONDS, SLIDER, AVIGAL, KSB, PLAYGROUND, BLUE CHEER)
Craig Gruber - Bass (ELF, RAINBOW, OZZ, BLACK SABBATH, GARY MOORE, THE RODS, ED3N, RAVEN LORD, ZVEKAN)
Gary Driscoll - Drums (RONNIE DIO & THE PROPHETS, THE ELECTRIC ELVES, THE ELVES, ELF, RAINBOW, DAKOTA, THRASHER)
Micky Lee Soule - Piano [Track 09] (THE ELVES, ELF, RAINBOW, ROGER GLOVER, IAN GILLAN BAND, A'LA ROCK)
Joe Sopp - Bass [Tracks 05 & 10]
Louis Murello [aka Eric Adams]
- Vocals [Tracks 07 & 09] (MEET THE KIDS, LOOKS, MANOWAR)
Joey Bellardini [aka Joey Belladonna] - Vocals [Tracks 05 & 10] (ANTHRAX, BELLADONNA, CHIEF BIG WAY)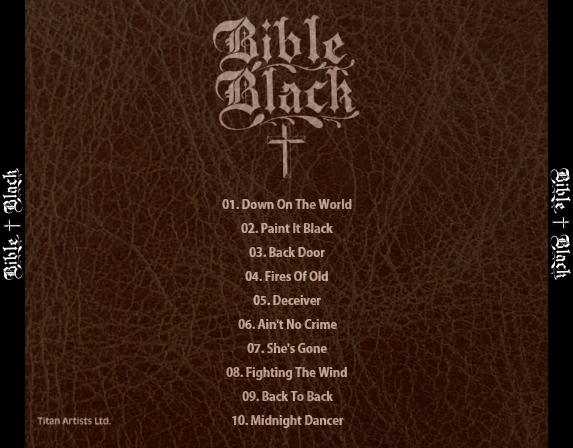 In Spring 1981, former ELF & RAINBOW bassist Craig Gruber, having been out of BLACK SABBATH for about a year, moves back to upstate New York and contacts his old friend & former bandmate, drummer Gary Driscoll, looking to put something new together.
Looking for a guitar player, they contact Andrew "Duck" McDonald, and find him at a loose end as SHAKIN' STREET has just broken up.
He's also in upstate NY at the time, and gets together with the others to write some songs.
Craig wrote one, ('She's Gone'), Duck wrote one, ('Back To Back'; which Micky Lee Soule played piano on), and they wrote one together, ('Metal Man').
Looking for a singer, Duck suggested Louis Murello, (aka Eric Adams), as they'd played together in a few bands previously.
After trying Murello out, this became the line up which recorded the band's initial three song demo tape.
Louis ultimately didn't work out however, leaving soon after the recordings, but he soon found his true calling fronting MANOWAR.
Craig knew a singer called Jeff Fenholt, so he went to producer Jeff Glixman and had him re-record all the vocals with Fenholt and remix two of the tracks.
Glixman thought the band should be going more in the direction of 'She's Gone' and 'Metal Man', more Metal in approach than the Classic Rock style of 'Back To Back'.
In the meantime Gary and Duck were in Illinois, doing some studio work with Terry Lutrell, (REO SPEEDWAGON and STARCASTLE).
Although, they still weren't a band at this point they liked each other, enjoyed playing together and knew there was certain musical chemistry between them.
When Gary and Duck got back from Illinois they heard the remixes with Jeff doing the vocals and were blown away.
They decided to put more songs together with Fenholt on vocals and Jeff Glixman producing, and then named the new group BIBLE BLACK.
After they had written about ten songs, Craig talked to Jeff about going down to his studio in Atlanta to record.
He picked four songs to do, (Ain't No Crime, Down On The World, Fighting The Wind and Back Door), and they came out great.
Harold Orenstien then came on board as the band's manager & shopped the band's demo tape around the record labels.
The band decided to go back in the studio to record some more songs; a cover of THE ROLLING STONES 'Paint It Black', and two new original songs, ('Fires Of Old' and 'You Got Me Where You Want Me').
This time they went into the studio with legendary CREAM producer/MOUNTAIN bassist Felix Pappalardi at the controls.
The band began to unravel about this time, with personal problems, financial problems and frustration over not being able to secure a record deal beginning to sour the experience.
Harold Orenstien set up a showcase gig at the Ritz in Manhattan with all the major record companies in attendance and the band played a blinding show.
However, when the smoke cleared the band was still without a contract.
Frustrated at the lack of headway that the band was making, Jeff reluctantly decided to leave the band, and a few months later Gruber left too.
Feinholt later spent a short time fronting Black Sabbath, then passed through the ranks of JOSHUA & DRIVER.
He would later gain notoriety as a Christian TV evangelist, and continues to make music as a Christian solo artist.
Gruber accepted an invitation to play with GARY MOORE's band, staying with them for two years.
Ironically, at the same time that the job with Moore's band came up EMI UK had wanted to release the existing Bible Black recordings as an album entitled 'Ground Zero', but the deal fell through after Gruber joined Moore.
After his stint with Gary Moore, Gruber then joined THE RODS for their 1986 'Heavier Than Thou' album.
He now designs high end performance basses and plays with a band called ZVEKAN.
Driscoll and McDonald meanwhile gave Bible Black one more try, and found a young upstate singer called Joey Bellardini, (aka Joey Belladonna, later of ANTHRAX), and bass player Joe Sopp.
This new version of the band went back into the studio and recorded two further songs, ('Deciever' and 'Midnight Dancer').
However, after a few months it was decided that Bible Black probably wasn't going to take off & they finally called it a day.
Driscoll and McDonald then worked together on the THRASHER project, which yielded the 1985 'Burning At The Speed Of Light' album.
Duck then passed through the ranks of The Rods & SAVOY BROWN guitarist Kim Simmonds' SIMMONDS band.
In 1988 he joined veteran Heavy Rockers BLUE CHEER, recording the 1989 live album 'Blitzkrieg Over Nüremberg' and 1990's 'Highlights And Lowlives' with the band.
In 1992 Duck left Blue Cheer, following which he built a recording studio and started the band PLAYGROUND.
Playground released several unsuccessful albums before he re-joined Blue Cheer in 1999.
He continued playing with them until the band's mainstay Dickie Peterson died ten years later, with Blue Cheer officially disbanding on October 12, 2009.
Sadly Bible Black's drummer Gary Driscoll was found dead at a friend's home in Ithaca, New York in June 1987, aged just 41.
His brutal murder remains unsolved, with the man initially arrested for the crime acquitted at the eventual trial.
There have since been fresh leads in the investigation, however the main 'person of interest' in the case has fled the country, and his whereabouts remain unknown.
art & txt included
also appear on
V/A - No Substitute For Steel [Compilation] (1985)
---------------------------------------------------------------------
01. Down On The World
02. Paint It Black
03. Back Door
04. Fires Of Old
05. Deceiver
06. Ain't No Crime
07. She's Gone
08. Fighting The Wind
09. Back To Back
10. Midnight Dance