37
THIS POST HAVE DEAD LINKS
REQUEST A REUPLOAD

HERE



CHECK SUBMITTED REQUESTS
BEFORE POSTING A NEW ONE!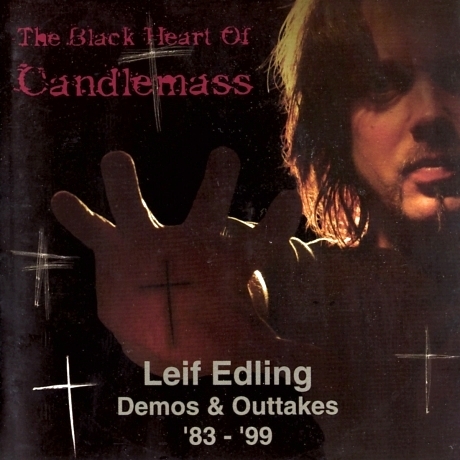 Artist: Leif Edling/Various
Release: The Black Heart Of Candlemass - Demos & Outtakes (2003)
Genre: Heavy Metal/Doom Metal
Country: Sweden
Bitrate: 320 kbps
►Dead Link
---------------------------------------------------------------------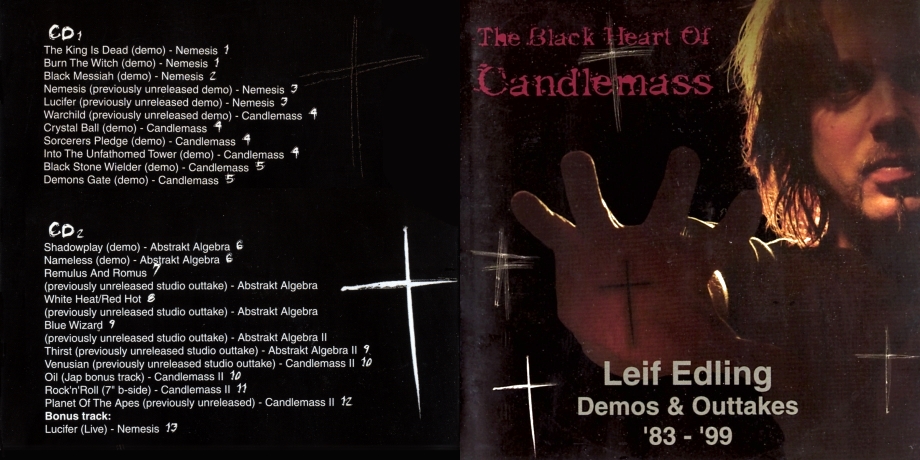 VARIOUS - LEIF EDLING : The Black Heart Of Candlemass - Demos & Outtakes (2-CD) (1983-1999) Sweden
Powerline Records PLRCD008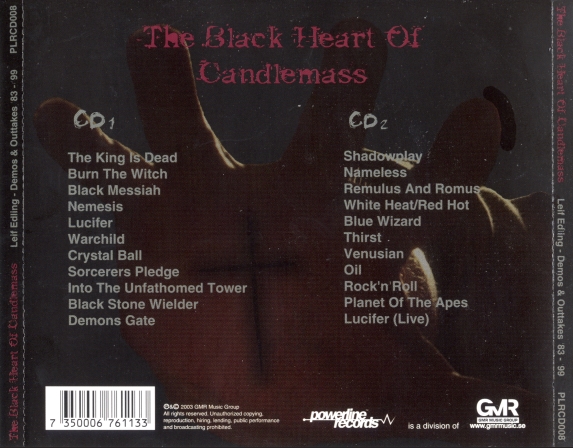 'The Black Heart Of Candlemass : Leif Edling Demos And Outtakes '83-99', is a a 22-track double album released in 2003, containing demos and studio outtakes spanning Edling's entire career.
The collection include material from Edling's first band NEMESIS, CANDLEMASS, and his short-lived ABSTRAKT ALGEBRA collaboration with ex-YNGWIE MALMSTEEN singer Mats Leven, (who now plays with Leif in KRUX).
"People and fans have been on to me about these demos for about 15 years now," Edling stated when asked why he decided to make the recordings available to the public.
I see no reason why not put it out as a nice collection. It's a good time now, CANDLEMASS is going again and there is a great interest in the band at the moment.
The CANDLEMASS fans are very interested in everything I have done and recorded - in CANDLEMASS, ABSTRAKT ALGEBRA and NEMESIS," Edling continued.
"They wanna hear stuff from the vaults and maybe discover some cool songs…..get perspective.
In almost every interview I do they ask me about NEMESIS or ABSTRAKT ALGEBRA."
With regards to what the fans can expect to hear on the collection, Edling said: "The live version of 'Lucifer' is killer! I also dig 'Warchild' from the first CANDLEMASS demo.
There are some incredible ABSTRAKT ALGEBRA demos here, including the never-released studio track, 'Remulus and Romus', which I like very much!
Most [of the] stuff sounds really good. I would never release something that is crap!
Of course some of the songs were left out for a reason, but nevertheless, the overall quality of songs and sound is great. Even the NEMESIS stuff from 1983."
art & txt included
---------------------------------------------------------------------
CD 1:
01. Nemesis - The King Is Dead (Demo)
02. Nemesis - Burn The Witch (Demo)
03. Nemesis - Black Messiah (Demo)
04. Nemesis - Nemesis (Demo)
05. Nemesis - Lucifer (Demo)
06. Candlemass - Warchild (Demo)
07. Candlemass - Crystal Ball (Demo)
08. Candlemass - Sorcerer's Pledge (Demo)
09. Candlemass - Into The Unfathomed Tower (Demo)
10. Candlemass - Black Stone Wielder (Demo)
11. Candlemass - Demons Gate (Demo)
CD 2:
01. Abstrakt Algebra - Shadowplay (Demo)
02. Abstrakt Algebra - Nameless (Demo)
03. Abstrakt Algebra - Remulus And Romus (Studio Outtake)
04. Abstrakt Algebra - White Heat/Red Hot (Studio Outtake)
05. Abstrakt Algebra - Blue Wizard (Studio Outtake)
06. Abstrakt Algebra - Thirst (Studio Outtake)
07. Candlemass - Venusian (Studio Outtake)
08. Candlemass - Oil (Jap Bonus Track)
09. Candlemass - Rock 'n' Roll (7" B-Side)
10. Candlemass - Planet Of The Apes
11. Nemesis - Lucifer (Live)