40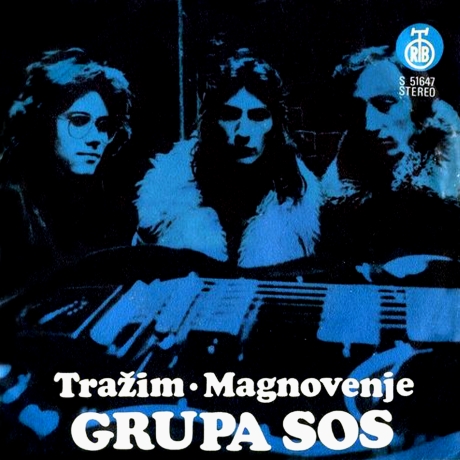 Artist: Grupa SOS
Release: Complete Singles (1973-1975)
Genre: Proto Metal/Heavy Rock/Hard Rock/Prog
Country: Yugoslavia
Bitrate: 320 kbps
► new link in post below for
Grupa SOS (Yug) - Complete Singles (1973-1975)
---------------------------------------------------------------------
GRUPA SOS - Nestvaran San 7" (1973)
PGP RTB Records S 51627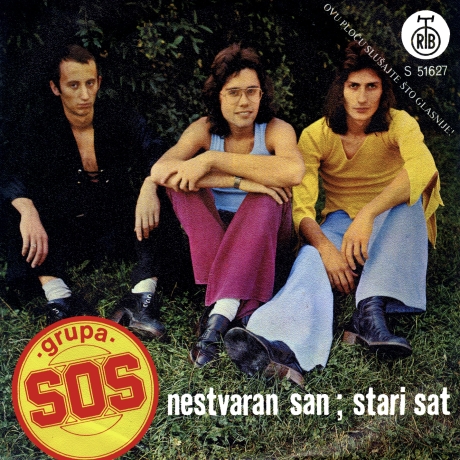 01. Nestvaran San
02. Stari Sat
GRUPA SOS - Tražim 7" (1974)
PGP RTB Records S 51647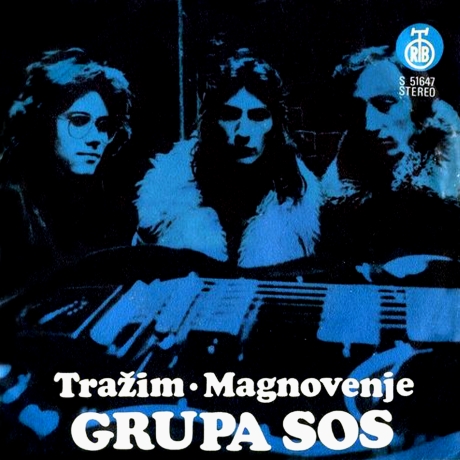 01. Tražim
02. Magnovenje
GRUPA SOS - Čovek I Pčela 7" (1975)
PGP RTB Records S 51698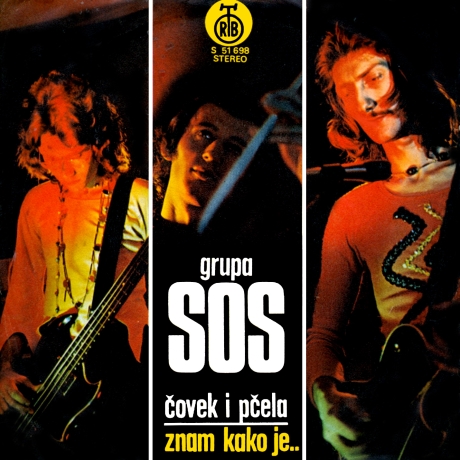 01. Čovek I Pčela
02. Znam Kako Je
GRUPA SOS were a Yugoslavian rock band active from 1972-1978.
The band's original line up was Miroslav Aleksić Miša - Vocals & Bass, Dragan Štulović Štuks - Guitar & Stevan Stevanović Stiv - Drums.
Their first single 'Nestvaran San' was released by PGP RTB Records in 1973, and was followed in 1974 by a 2nd 45, 'Tražim'.
A 3rd 7" 'Čovek I Pčela' emerged in 1975, before the band's final release which found them backing folk band ZAJEDNO on the 'O Ruk, Ćale' single.
1977 saw Miroslav Aleksić Miša as the sole remaining member of the band after Štuks & Stiv left the group. Stiv would go on to join Srđan & later became a member of Tunel.
Miša decided to carry on the Grupa SOS name, and recruited Guitarist Radislav Kojić Rajko & Drummer Miroslav Milatović Vicko to the band.
This version of Grupa SOS carried the name on until 1978 without releasing anything else, before all three members formed a new band RIBLJA ČORBA with Borisav Đorđević Bora joining to expand the band to a quartet.
Riblja Čorba became very popular and were also incredibly prolific, releasing 28 albums between 1978 and 2012.
They remain active today with another Eastern European Tour lined up for Summer 2015.
BONUS
single from fellow Heavy Yugoslavian band NIRVANA:
NIRVANA - Duh 7" (1975)
PGP RTB Records S 51714
01. Duh
02. Kome Da Kažem
NIRVANA :
Krešimir Šoštar - Guitar
Tomas Krkač - Bass
Zdravko Štimac - Drums
art included
no PW