27
THIS POST HAVE DEAD LINKS
REQUEST A REUPLOAD

HERE



CHECK SUBMITTED REQUESTS
BEFORE POSTING A NEW ONE!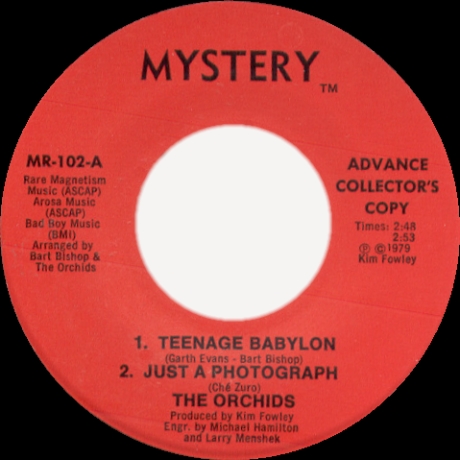 Artist: The Orchids
Release: Teenage Babylon EP [and bonuses]
Genre: Hard Rock/Pop Rock/New Wave/Power Pop
Country: USA (Los Angeles, California)
Bitrate: 320 kbps
►Dead Link
---------------------------------------------------------------------
https://www.discogs.com/The-Orchids-Tee ... se/1362164
Info
THE ORCHIDS - Teenage Babylon EP (1979) USA
Mystery Records MR-102
320 kbps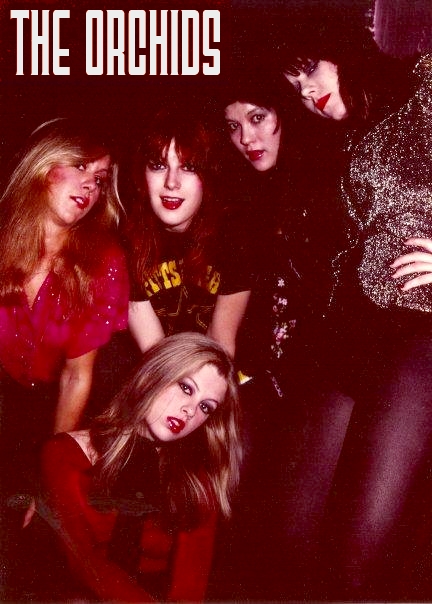 CINDY COLLINS - Vocals
SUNBIE SINN - Guitar & Keyboards (BACKSTAGE PASS)
CHE' ZURO - Guitar (MISFOUNDRY, BACKSTAGE PASS, VALENTINE, THE PHOTOS, THE NADAS, JOSIE COTTON BAND, PUSS IN BOOTS, CHARLIE SEXTON BAND, POPULATION 5, TRINITY STREET)
LAURIE McALLISTER - Bass (THE RUNAWAYS, BABY ROULETTE & THE RAVE ONS)
LAURIE BELL - Drums (VENUS AND THE RAZORBLADES, TANTRUM, PUSS IN BOOTS)
When THE RUNAWAYS disintegrated in late 1978, their manager Kim Fowley took Laurie McAllister the bass player from their final line up & began to assemble a new all girl band around her.
Fowley poached guitarists Sunbie Sinn & Che' Zuro from BACKSTAGE PASS and drummer Laurie Bell from VENUS AND THE RAZORBLADES & added vocalist Cindy Collins to complete the line up of the new group.
Initially named THE RUNAWAYS CLASS OF '79 for their 1st recorded appearance on the 'Hollywood Confidential' compilation LP, the fledgling band soon became THE ORCHIDS.
A four song Orchids EP entitled 'Teenage Babylon' was issued on Mystery Records in 1979, but soon after Cindy Collins was shown the door, replaced at the microphone by Jan King formerly of THE WAD & RAGGS.
This new line-up were signed by MCA Records & released a self-titled LP the following year with a slicker, poppier & often New Wave influenced sound.
Despite being a popular live act & eye-catching TV appearances to support the LP & it's attendant 45s, sales weren't good enough & by 1980's end the band were no more.
art & txt included
---------------------------------------------------------------------
01. Teenage Babylon
02. Just A Photograph
03. Get Out Of My Life
04. If Boys Got Pregnant
05. On Suburban Lawns (recorded as 'The Runaways Class Of '79') *
06. Orchids Radio Ad *
* Bonus Tracks