135
THIS POST HAVE DEAD LINKS
REQUEST A REUPLOAD

HERE



CHECK SUBMITTED REQUESTS
BEFORE POSTING A NEW ONE!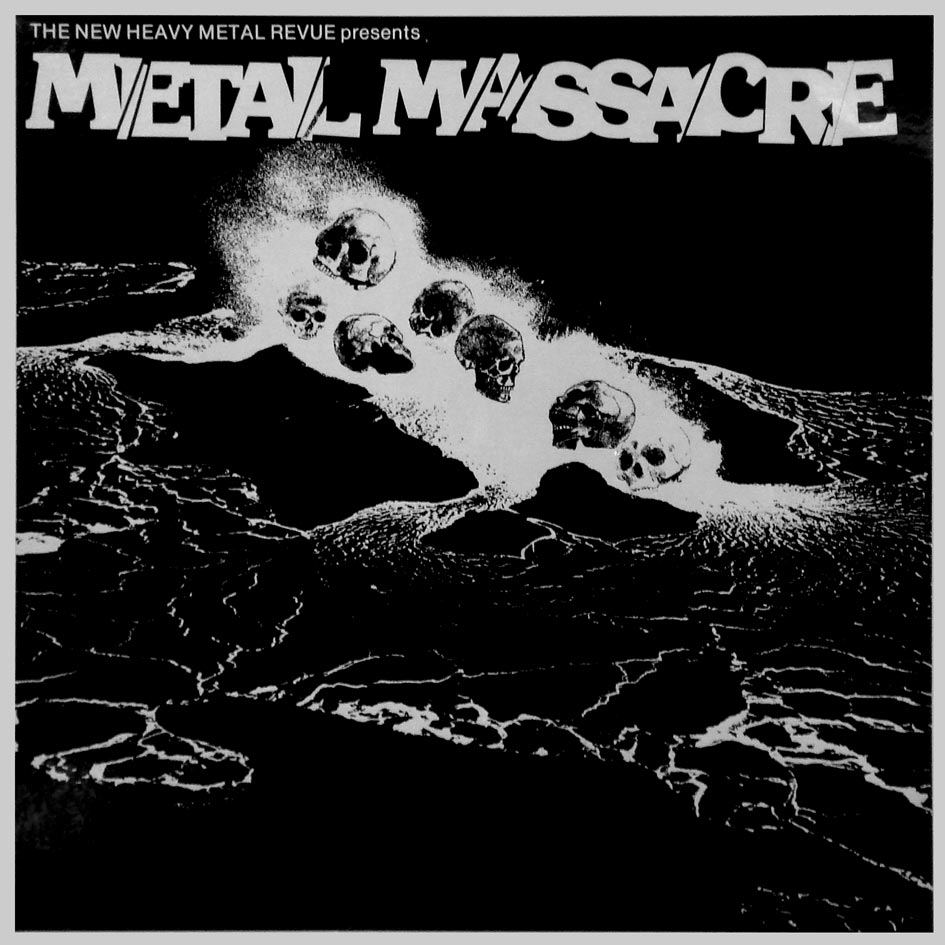 Artist: V/A
Release: Metal Massacre 1 (1982)
(1st pressing)
Genres: Heavy Metal
Country: USA
Label: Metal Blade Records
Bitrate: 224
►Dead Link
---------------------------------------------------------------------
This is the original issue that was limited to 4,500 copies which sold out immediately. Later that year a repressing was done by the Metalworks label with the same tracklist as the first, minus AVATAR. The cover is plain silver with just the words "METAL MASSACRE" rather than the familiar skulls picture. In 1984, Metal Blade made another reissue on vinyl and cassette with the following changes to the original tracklist: STEELER was replaced with BLACK 'N' BLUE - Chains Around Heaven (different to LP version), RATT was removed altogether, and the old version of Hit the Lights was replaced with a new one, which is also different to the LP version (back sleeve). The 3rd issue was also reissued on cassette and CD in 1994. Then there's the 1984 picture disc box set with Metal Massacres 1-5 (limited to 1,000 copies), and in 1998 all 12 CDs (at the time - now there are 13) were reissued as part of another box set called Grim Harvest.
http://www.thecorroseum.com/comps/metalmassacre1.html
---------------------------------------------------------------------
Side A:
1. STEELER - Cold Day In Hell (Original Single Version)
(ONLY ON 1st Press)
Same as single version. Rerecorded for the LP with a completely new lineup aside from Ron Keel, and lots of added guitar twiddling from Yngwie Malmsteen. I prefer the original since I've never been a fan of that kind of musical exhibitionism.
2. BITCH - Live For The Whip (Different version) #
One of the prototypical Metal Blade bands, combining NWOBHM influences with the emerging L.A. sound. In fact, this actually sounds a lot like an early GIRLSCHOOL song to me, with the addition of Betsy's usual BDSM themes. Different bass player and less whipping and moaning than the EP version.
3. MALICE - Captive Of Light
Except for the vocals, this sounds much less like JUDAS PRIEST than their later work. This track was also released 7 years later on Captive Of Light. The EP featured 2 different vocalists in place of James Neal, but I believe they didn't even rerecord this song, instead opting to include it as is.
4. RATT - Tell The World (Different version)
(ONLY ON 1st Press)
#
Looking back on this now, it seems strange to have glamsters RATT on a Metal Massacre album, but in reality it doesn't stand out that much from the other songs. Different bass player and drummer than the EP version.
5. AVATAR - Octave #
Not the same band that would later become SAVATAGE, this is an L.A. band featuring bass player Diane Kornarens (aka Sentinel) who played keyboards for WARLORD. Pretty interesting instrumental. It would've been nice to hear what they could have done if they had a singer.
Side B:
1. CIRITH UNGOL - Death Of The Sun (Different version) #
Brian Slagel has always said he is a big fan of 70s rock, so it's no surprise that he picked up these legendary 70s-influenced metalheads for his label. Unlike most of the bands on this and future Metal Massacre compilations who were making their debuts, CIRITH UNGOL already had one LP under their belts when they recorded this song. Different to LP. This version later appeared on the "Servants Of Chaos" 2CD.
2. DEMON FLIGHT - Dead Of Night
Following up CIRITH UNGOL is another good band marred by an irritating vocalist. According to the EP that one is a new version, but it sounds exactly the same to me. It's worth mentioning that of the other 2 songs on their EP, one features much better vocals and the other is an instrumental.
3. PANDEMONIUM - Fighting Backwards #
The best metal band featuring twins from Alaska! And even that couldn't save them from mediocrity. It's not stab-a-pencil-in-your-ear bad, but it won't inspire you to buy one of their 3 LPs that Metal Blade mysteriously decided to release.
4. MALICE - Kick You Down #
While BITCH and WARLORD were afforded the opportunity to appear on more than one Metal Massacre compilation, only MALICE had 2 songs on the same one! Kick You Down is slightly more memorable than Captive of Light.
5. METALLICA - Hit The Lights
(Early raw version) (ONLY ON 1st Press)
#
Early, very raw version which is different to the LP version as well as all Metal Massacre reissues after the second. Though Dave Mustaine is credited on the original sleeve, he actually only plays guitar on the reissue version. The original guitar solo was recorded by Lloyd Grant. Additionally, James Hetfield plays bass as well as rhythm guitar on the first version, with Ron McGovney taking over bass on the reissue.
# = exclusive track