Name: Paul Ritchings
Rank: Fear My Way
Location: Purgatory
Posts: 86

Reputation: 1352
Topics Solved: 0
.
.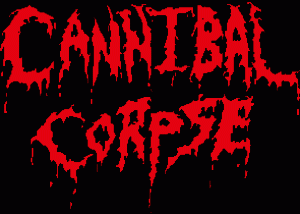 Artist: Cannibal Corpse
Release: A Skull Full Of Maggots Demo (1989)
Genre: Death Metal
Country: US
Bitrate: MP3 128 kbps



---


Info:

Do you I really need to tell anyone about CC? Only thing you should know is that this post goes along with the Tirant Sin, Leviathan, and Beyond Death posts in the Thrash Metal demo section. Those posts are the bands that lead up to formation of CC. Check 'em out and enjoy!



---


Demo [1989]






Tracklist



1. A Skull Full of Maggots
2. The Undead Will Feast
3. Scattered Remains, Splattered Brains
4. Put Them to Death
5. Bloody Chunks


►Hidden Link