.
.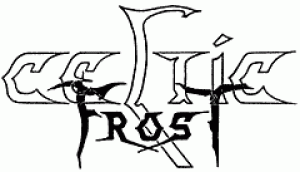 Artist: Hellhammer / Celtic Frost
Release: Rehearsals
Genre: Proto-Death Metal
Country: Switzerland
Bitrate: MP3 160 kbps / 320 kbps


---




Info:


Here are a couple rehearsals from the forefathers of death metal. 'Nuff said. Enjoy!



---




Hellhammer - 1982 Rehearsal



1. Triumph of Death



Celtic Frost - 1984 Rehearsal



1. Messiah
2. Visions of Mortality
3. Morbid Tales
4. Dethroned Emperor
5. Return to the Eve

►Hidden Link:

USE THE "THANK FOR POST" BUTTON TO SEE HIDDEN LINK [

GUIDE

]

Spam, flooding, meaningless, one word or short non-sense posts NOT allowed.
Your account will be limited/suspended if you dont follow the forum rules.