1
THIS POST HAVE DEAD LINKS
REQUEST A REUPLOAD

HERE



CHECK SUBMITTED REQUESTS
BEFORE POSTING A NEW ONE!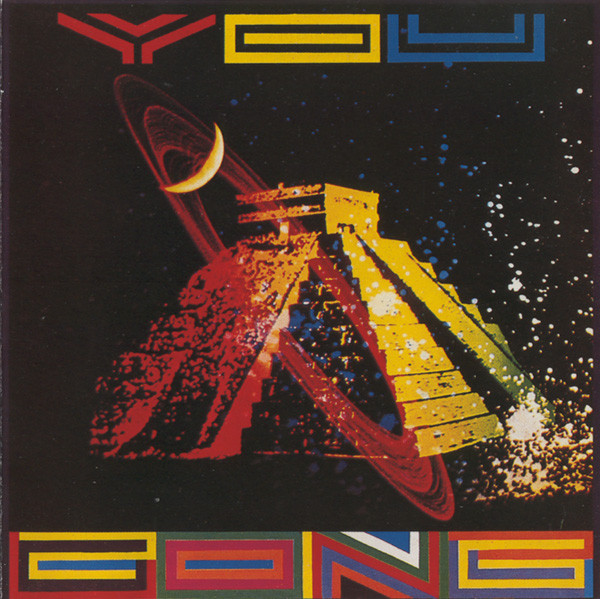 Artist: Gong
Release: You (Radio Gnome Invisible Vol. 3)
Genre: Canterbury/Psychedelic/Space/Prog Rock
Country: France/Australia/UK
Bitrate: 320kbps
►Dead Link
---------------------------------------------------------------------
Formed by members from France, Australia & U.K. They were based in France.
Info: The 6th LP by
Gong
, and the 3rd (and final) in the
Radio Gnome Invisible
Trilogy, released in
1974
(not 1973 as accidentally listed in the file archive). This is
THE
Gong album. The pinnacle of their sound! An amazing creation that, although it
IS
Prog Rock, it has much of the UK's
Canterbury
Influence which is psychedelic, includes some (stoned) humor and can be quite quirky as well. Other bands doing that style were Caravan, Soft Machine, National Health, etc. But they mix it with SUPERB lead guitars provided by Steve Hillage, who after this album left and went solo beginning with the "
Fish Rising
" LP which features many of the musicians on this album. Many killer Prog Rock build-ups.
Side A (tracks 1-5) are all pieces of a long suite and the absolute best part is the "Magic Mother Invocation" that builds into "
Master Builder
" and features the magnificent Gong Om-riff!!!
It is exquisite beyond words
. It makes this LP a masterpiece. Then there's Side B (tracks 6-8) with 2 long psychedelic/prog masterpieces. A read through the lyrics and a glance at the band photos shows evidence of a lot of marijuana and LSD ingestion. Truly magnificent. Even some Space Rock parts and the song "A Sprinkling Of Clouds" is a trippy otherworldly electronic composition!
After this LP their sound changed into a fusion style. Prior albums, especially the 1st 2 parts of the Trilogy, are also excellent albums in the same style.
---------------------------------------------------------------------
1. Thoughts For Naught
2. A P.H.P.'s Advice
3. Magick Mother Invocation
4. Master Builder
5.
A Sprinkling Of Clouds
6. Perfect Mystery
7. The Isle Of Everywhere
8.
You Never Blow Your Trip Forever