12
THIS POST HAVE DEAD LINKS
REQUEST A REUPLOAD

HERE



CHECK SUBMITTED REQUESTS
BEFORE POSTING A NEW ONE!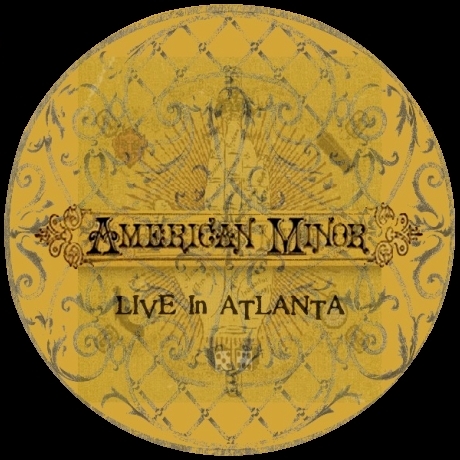 Artist: American Minor
Release: Live In Atlanta
Genre: Hard Rock/Southern Rock/Classic Rock
Country: USA (Charleston, West Virginia)
Bitrate: 320 kbps
►
---------------------------------------------------------------------
AMERICAN MINOR - Live In Atlanta (2004) USA
Jive Records Promo PRO-JR-101
Rob McCutcheon : Vocals
Bud Carroll : Guitar (BUD CARROLL & THE SOUTHERN SOULS, AC30)
Joshua Gragg : Guitar (BLACKBAND COAL COMPANY, LEMONT)
Bruno : Bass
Josh Knox : Drums
Originally from rural Charleston, West Virginia, the guys in rootsy Hard Rock band AMERICAN MINOR relocated to the college town of Champaign, Illinois.
The young quintet made a quick impression locally with its blend of stinging Hard Rock, old FACES vibe, and shades of Blues and Southern Rock, and soon a buzz was afoot.
Eventually Rob McCutcheon (vocals), Zac Ray (guitar), Joshua Gragg (guitar), Bruno (bass) & Josh Knox (drums) hooked up with David Lowery of CRACKER & CAMPER VAN BEETHOVEN fame, who helped them record a 2002 demo.
Soon after the demo's recording the band replaced guitarist Zac Ray with Bud Carroll with the band's sound becoming far more 'classic' as a result of the personnel change.
A showcase at South by Southwest followed, where American Minor caught the ear of ex-BLIND MELON members Christopher Thorn and Brad Smith, who brought the band to the attention of Jive Records.
American Minor were signed, and issued the four song "Buffalo Creek" EP through Jive in October 2004.
Following heavy touring with the likes of SILVERTIDE, DRIVE BY TRUCKERS & THE DEARS, their excellent self-titled full-length album, (produced by Thorn & Smith), was issued in August 2005.
More road work followed the record's release including tours with LYNYRD SKYNYRD & BLUES TRAVELER, however sales of the album were poor and Jive dropped the band in early 2006.
There was a period of interband turmoil as a result of failing at the major label game and the group split up in the aftermath.
American Minor did get back together in 2010 for a one-off reunion show at the Huntington Music and Arts Festival, which found their musical spirit undimmed by the passing years.
Guitarist Joshua Gragg went on to do a solo project under the name Black Band Coal Camp, as well as performing with a new group called LEMONT.
Under the revised name of BLACKBAND COAL COMPANY Gragg released the 6 song EP, "Wasted Youth" in 2013.
American Minor's other guitarist Bud Carroll formed BUD CARROLL & THE SOUTHERN SOULS, releasing a 2008 self-titled EP, a split EP with THE DEMON BEAT in 2009, and an album called "Wasted Words & Best Intentions" in 2010.
He then joined AC30 who released their self-titled debut album in 2011, and a single, "May Forever Find Us", in 2012.
Carroll also found time to release a 2012 solo album entitled "At Least I Can Still Smoke In My Car", on which he sings and plays most of the instruments himself.
The former members of American Minor remain on good terms and have recently talked about getting back together to record again, however with the five guys now living in several different states it's unlikely that the band could become a full-time concern again.
art & txt included
---------------------------------------------------------------------
01. Cheaters & Non-Believers
02. Change
03. Shine
04. Don't Jump The Gun
05. Break
06. Mr. Queen
07. Walk On
08. Sleepwalking
09. One Last Supper
10. Buffalo Creek
Further Listening :
American Minor : Demo (2002)
viewtopic.php?f=49&t=15835
American Minor : The Buffalo Creek EP (2004)
viewtopic.php?f=47&t=15820
American Minor : Live In Atlanta (2004)
viewtopic.php?f=111&t=15654
American Minor : American Minor (2005)
viewtopic.php?f=46&t=15841