39
THIS POST HAVE DEAD LINKS
REQUEST A REUPLOAD

HERE



CHECK SUBMITTED REQUESTS
BEFORE POSTING A NEW ONE!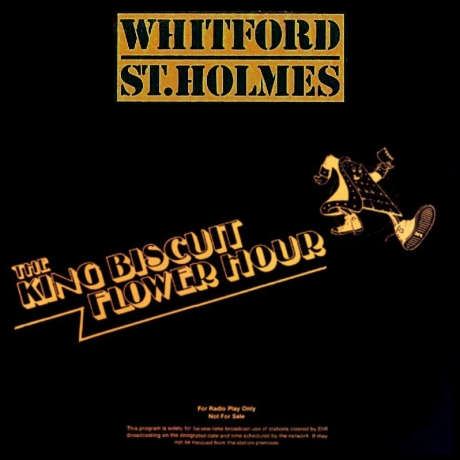 Artist: Whitford/St. Holmes
Release: King Biscuit Flower Hour : Live
Genre: Hard Rock
Country: USA
Bitrate: 192 kbps
►
---------------------------------------------------------------------
riptorn wrote:The show i've posted here is 1981-09-13 FM.
WHITFORD/St. HOLMES - King Biscuit Flower Hour - Live (1981) USA
Recorded at the Paradise in Boston, Massachusetts for King Biscuit Flower Hour in 1981
Derek St. Holmes - Vocals & Guitar (TED NUGENT, St. PARADISE, BLOOD OF THE SUN, PAUL REED SMITH BAND)
Brad Whitford - Guitar & Vocals (CYMBALS OF RESISTANCE, TEAPOT DOME, EARTH Inc., JUSTIN THYME, AEROSMITH, JOE PERRY PROJECT)
Eric 'Chase' Chitty - Bass (MAGIC CAT, PAT TRAVERS)
LaRue Riccio - Drums (BABY & THE PACIFIERS, THE WESTERN SIZZLERS)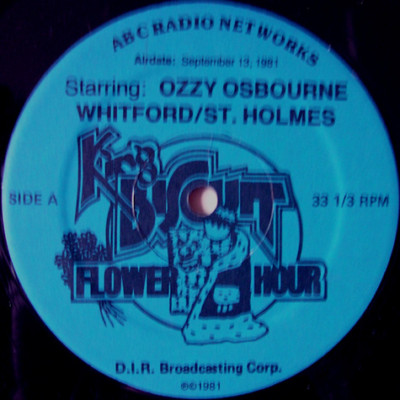 WHITFORD/St. HOLMES was a short lived band formed by then ex-AEROSMITH guitarist Brad Whitford and ex-TED NUGENT & St. PARADISE vocalist Derek St. Holmes.
In 1980, after Brad Whitford had left Aerosmith he teamed up with Derek St. Holmes, who had previously played with Ted Nugent to form Whitford/St. Holmes.
The original quartet was completed by Dave Hewitt on bass and ex-HYDRA drummer Steve Pace, but they were later replaced by MAGIC CAT bassist Chase Chitty and drummer LaRue Riccio.
They went on to tour the United States and performed before small audiences.
In 1981, they recorded their lone self-titled album with producer Tom Allom.
The album was followed by a tour but neither the album nor the tour were any big success.
In 1983, Whitford reunited with Joe Perry to play live at several shows with his band JOE PERRY PROJECT.
In 1984, both guitarists returned to Aerosmith to record 'Done With Mirrors', released in 1985 on Geffen Records.
St. Holmes would go on to work again with Ted Nugent sporadically over the years.
He has also recorded 2 solo records and recorded albums with BLOOD OF THE SUN & THE PAUL REED SMITH BAND too.
art & txt included
---------------------------------------------------------------------
01. I Need Love
02. Shy Away
03. Every Morning
04. Sharpshooter