36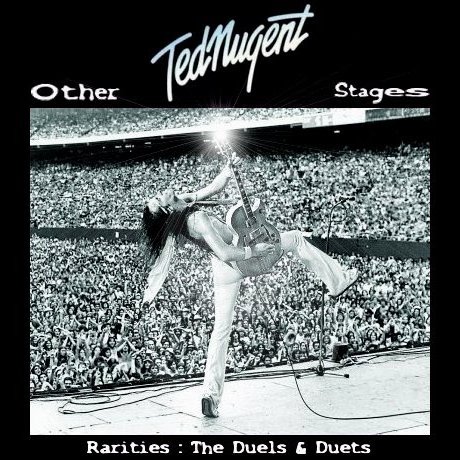 Artist: Ted Nugent
Release: Other Stages (The Duels & Duets)
Genre: Hard Rock
Country: USA
Bitrate: 192 kbps
►Dead Link
---------------------------------------------------------------------
TED NUGENT : Other Stages (The Duels & Duets) (1976-1980) USA
Sawbuck Records SRT 51
192 kbps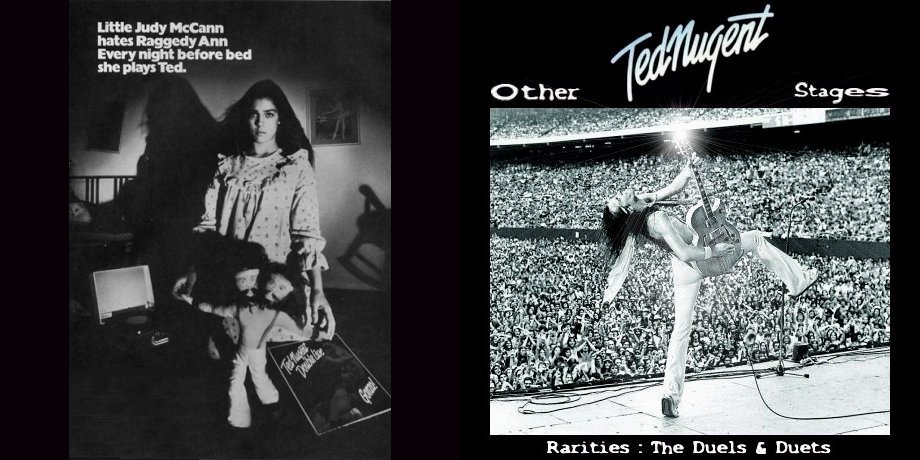 Here's a great disc of live recordings by the Motor City Madman himself, Mr Ted Nugent.
This isn't your typical live album however, the songs within are plucked from those rare occasions over the last thirty years or so, when Ted has trod the boards in a "special guest" capacity with various bands, as the cover puts it, "spilling blood on other peoples stages".
So we get to hear him shred with the likes of AEROSMITH, MOLLY HATCHET, THE CHARLIE DANIELS BAND and THE BUGS HENDERSON GROUP among others, whilst covering the likes of CHUCK BERRY, MOUNTAIN & AC/DC.
Hell, there are even a couple of original Nugent nuggets on there too.
Great stuff, duets & duels, all jewels!
For a full Ted Nugent biography visit:
http://www.biography.com/people/ted-nugent-9542396
art & txt included
---------------------------------------------------------------------
01. Mississippi Queen (With MOLLY HATCHET)
02. Don't Want No Woman (With BUGS HENDERSON GROUP)
03. Carol (With CHARLIE DANIELS BAND & LA REFLECTION SECTION)
04. Stranglehold (With BUGS HENDERSON GROUP)
05. T.N.T. (With DAMNOCRACY)
06. Milk Cow Blues (With AEROSMITH)
07. Around & Around (With CHARLIE DANIELS BAND & LA REFLECTION SECTION)
08. Bluetex (With BUGS HENDERSON GROUP)
09. Walking Tall (Bonus Track)