16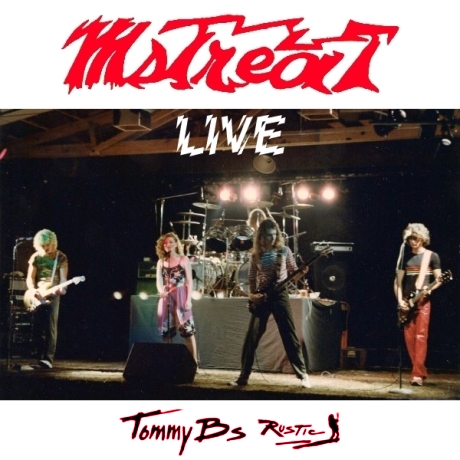 Artist: Ms. Treat
Release: Live
Genre: Hard Rock
Country: USA (Winter Haven, Florida)
Bitrate: 320 kbps
►Link
Hidden Link
---------------------------------------------------------------------
Info
Ms. TREAT - Live (1981-1983) USA
Soundboard recordings from
'Tommy Bs Rustic', Winter Haven, FL, USA
320 kbps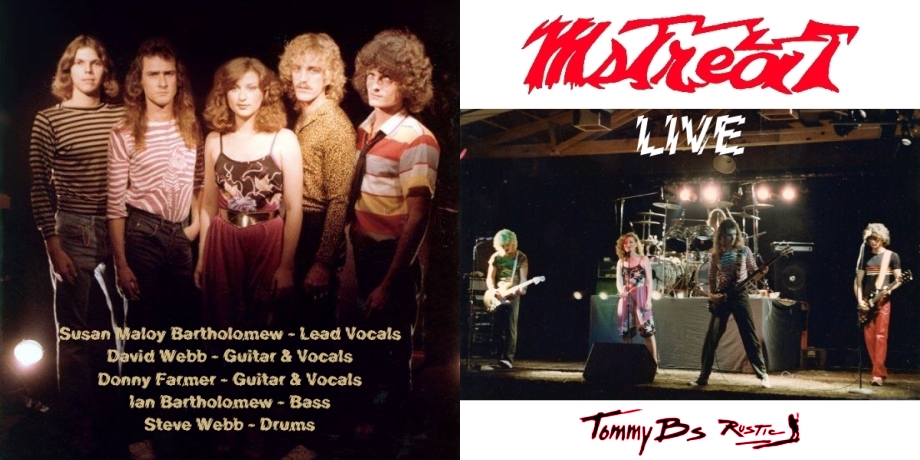 Tracks 01-10 recorded 04/07/1981
Tracks 11-19 recorded 1983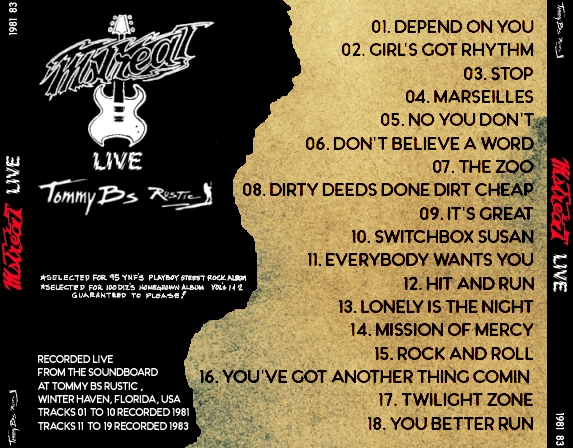 Susan Maloy Bartholomew - Lead Vocals & Keyboards
David Webb - Guitar & Vocals (EUGENE 'HIDEAWAY' BRIDGES)
Donny Farmer Jr. - Guitar & Vocals
Andrew Ean Bartholomew - Bass
Steve Webb - Drums (BOMB A-GO-GO, PARADE IN PARIS, FACTORY BLACK)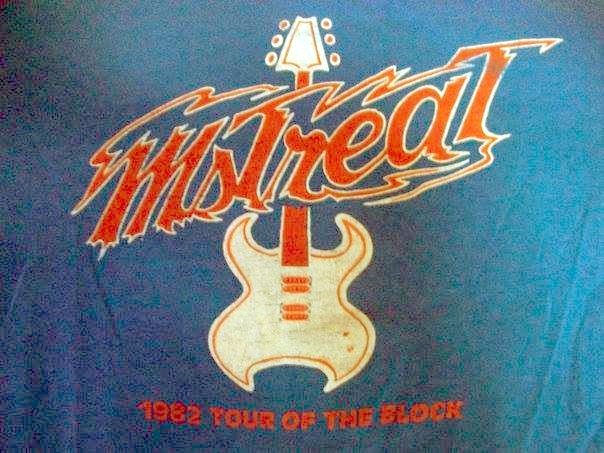 Formed in 1979, Ms. TREAT were a female fronted five piece U.S. Hard Rock band from Winter Haven, Florida which featured the Webb brothers, David & Steve, on Drums & Guitar, husband & wife Susan Maloy & Andrew Ean Bartholomew, on Vocals & Bass respectively, alongside Guitarist Donny Farmer Jr.
They appeared on 1980's 'The WDIZ Homegrown Album' compilation LP with the song 'In/Out' and also had the song 'I'm Gonna Go Away' on the 2nd volume, released in 1981, whilst that same track also made it onto the same years 'Playboy Street Rock' compilation LP.
A further song, 'Depend On You' can be found on the rare 'Book The Stars' compilation album, a promo LP released by the group's booking agency to showcase their roster of acts.
The group were represented by J. Bird Booking, who also handled the likes of NANTUCKET, and were a big live draw for several years playing a mixture of covers & originals before splitting up when their original material failed to land them that elusive record deal.
art & txt included
---------------------------------------------------------------------
01. Depend On You
02. Girl's Got Rhythm (AC/DC cover)
03. Stop
04. Marseilles (The Angels/Angel City cover)
05. No You Don't
06. Don't Believe A Word (Thin Lizzy cover)
07. The Zoo (Scorpions cover)
08. Dirty Deeds Done Dirt Cheap (AC/DC cover)
09. It's Great
10. Switchbox Susan
11. Everybody Wants You
12. Hit And Run (Girlschool cover)
13. Lonely Is The Night
14. Mission Of Mercy
15. Rock And Roll (Led Zeppelin cover)
16. You've Got Another Thing Comin' (Judas Priest cover)
17. Twilight Zone (Golden Earring cover)
18. You Better Run