33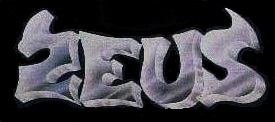 Artist: Zeus
Release:
Live TVE
→ Live 1983 at TVE (Spanish Television)
Genre: Heavy metal
Country: Spain
Bitrate: __ → WMA.cbr128
►
Hidden Link
---------------------------------------------------------------------
Live recording from 1983, including both songs from the Dama de Hierro single from 1982. Zeus later on released their first full length album in 1987, Zeus V, without any of the other songs included. In 2011 the band reformed to record previously unreleased songs and released it under the name of Proyecto Zeus. This projected released the album Defensores, which includes the other three songs featured here. This is the original live recording from 1983.
The live songs were recorded on a Spanish TV network TVE, note that it's from Catalonia (hence the different language). The show was called "Taula de so" which translates to "Sound board" in English and was recorded live in a television studio. The program reviews the career of a music group and then offered a concert from the starred band.
(I am not a native Spanish speaker so this is all I could find about the recording and broadcasting)
---------------------------------------------------------------------
1. Listos Para Luchar
2. Jugando a Matar
3. Asesinos
4. Dama de Hierro
5. Buscando Acción