1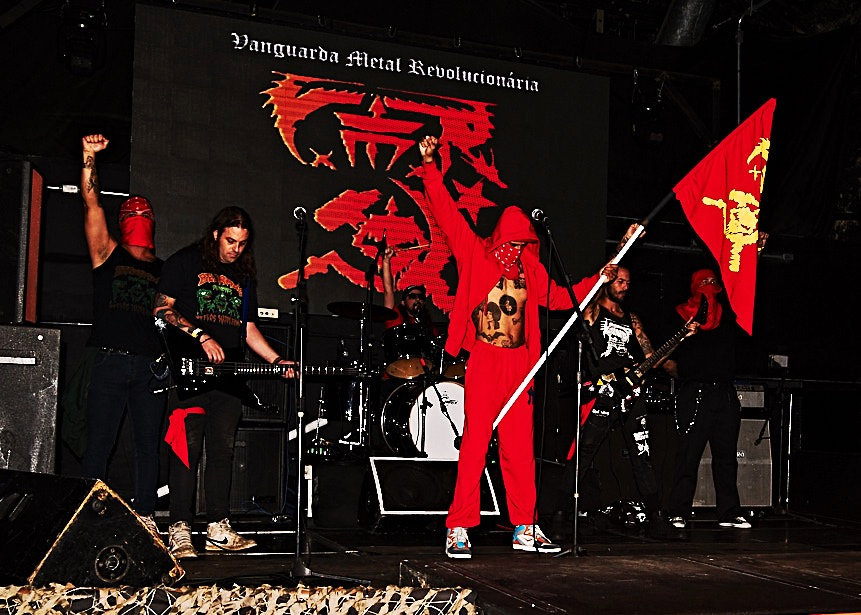 Artist: VxMxR - Vanguarda Metal Revolucionária
Release: Comunismophobia (EP) + Metal Comunista (Single)
Genre: Thrash Metal
Country: Brazil
Bitrate: MP3 (320 kbps), FLAC, and others
►Link
https://vanguardametalrevolucionaria.bandcamp.com/
---------------------------------------------------------------------
Info
The Brazilian group of the city of São Paulo runs an Old school Thrash Metal with lyrics inspired by socialism and communism, including stylized stage costumes. Something pioneering within the metal scene of Brazil.
The band's first work features the songs '' Comunismophobia '' and ''Viver e Lutar'' (Live and Fight) from EP Comunismophobia, released on June 11, 2017.
The track ''Metal Comunista'' (Metal Communist) is part of the single of the same name, released on December 10, 2017.
All songs were uploaded for audition and free download by the band itself on their Bandcamp channel.
---------------------------------------------------------------------
Line-up / Musicians
MOSH X - Vocals
EDOOM - Guitars
JUCA - Bass
MINDU - Drums
Songs
1. Comunismophobia
2. Viver é Lutar
3. Metal Comunista