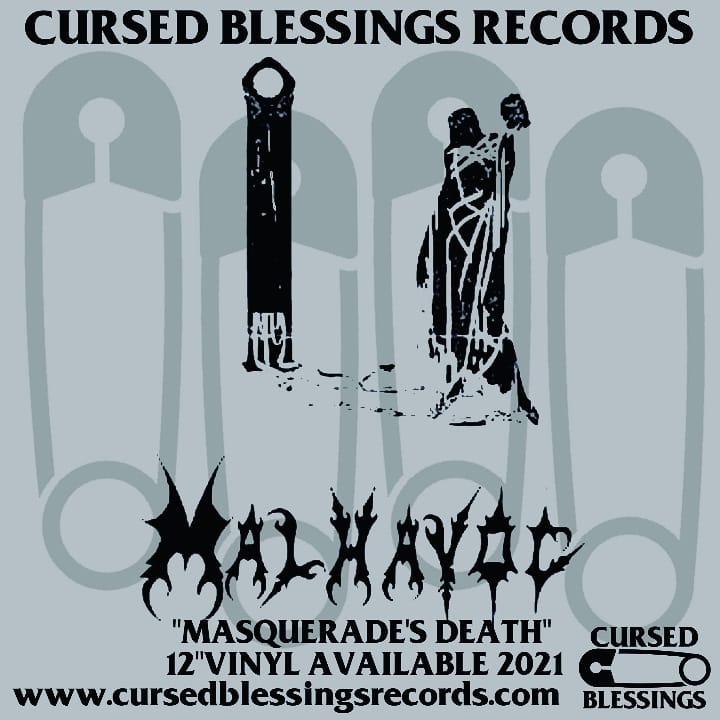 MALHAVOC 12'' vinyl release ''MASQUERADE'S DEATH''
https://www.facebook.com/cursedblessing ... 7934167715
Record Label from TORONTO
AL Nolan Owner Operator/ A&R /President.
Doug Smart Label Manager/Vice President.
http://www.cursedblessingsrecords.com/
I have no other info on this, but since they are using the old logo and sticker for the song "Masque of Red Death",
I will guess someone finally found / is sharing old recordings;
or maybe they remastered the mp3's that have been shared online the past ten years.
EDIT:
never mind, looks like he is re-recording old songs - >
https://www.facebook.com/groups/3303404 ... 635796660/