29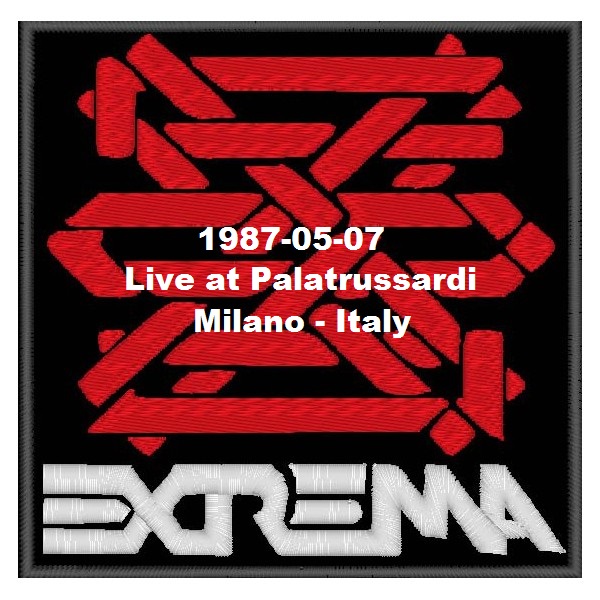 Country: Italy(Milano)
Genre: Thrash Metal
Release: Soundboard live bootleg
Date: 1987-05-07 (7 May,1987) - opening for Slayer
City: Milano(Italy)
Venue: Palatrussardi
Bitrate: mp3 - 320 kbps
Artwork assembled by nonseinormale65
Please note that i did not split the tracks,
all songs are in a single file,enjoy it!!!
Info:
The band was originally formed under the name Killdozer in 1982
by Diego Colombo and Stefano Bullegas. In 1986 Colombo was fired
and the band hired Tommy Massara and they changed name to Extrema.
In 1987 Extrema released their first EP and in this gig opened for
Slayer in Milano replacing Malice who were fired from the european
tour...since then they released six studio albums,a live album,a dvd
and are still active.
Line up:
Andrea Boria - guitar,vocals
Tommy Massara - guitar
Luca Varisco - bass
Stefano Bullegas - drums
Recorded by Alberto"Skizzo"Bonardi
Setlist:
1 - Play Again
2 - We Don't Care
3 - Massacro
4 - Rebels Die Hard
5 - Suicide Soldiers
6 - Metal Thrust
7 - Get Ready To The Shell-Shock
Hidden Link