42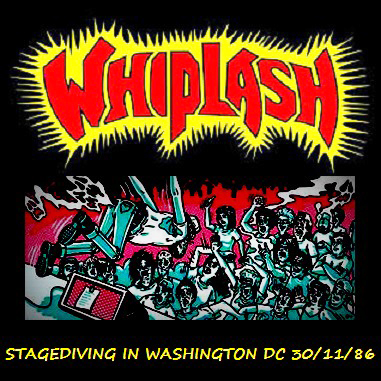 Band: Whiplash
Country: USA (Passaic, New Jersey)
Genre: Speed/Thrash Metal
Release: Soundboard live bootleg
Date: 30-11-1986 (30 November,1986)
City: Washington D.C.
Venue: Hung Jury Club
Bitrate: mp3 - 320 kbps
Artwork assembled by Nonseinormale65
Info:
Whiplash recorded live in Washington DC (opening band was Indestroy from Maryland)
in a live club that in the second half of the 80s organized shows for Pentagram,
Heathen,DBC,COC,Mentors,D.R.I etc. etc. ; in the 90's this club became for over
two decades a well know lesbian disco pub before closing the doors in 2012.
Line up:
Tony Portaro - guitar,vocals
Tony Bono - bass
Tony Scaglione - drums
Setlist:
01 - Spit On Your Grave
02 - Powerthrashing Death
03 - Red Bomb
04 - Last Nail In The Coffin
05 - Eternal Eyes
06 - Message In Blood
07 - Cyanide Grenade
08 - Warmonger
09 - Nailed To The Cross
10 - Stagedive
Hidden Link