71
THIS POST HAVE DEAD LINKS
REQUEST A REUPLOAD

HERE



CHECK SUBMITTED REQUESTS
BEFORE POSTING A NEW ONE!
Artist:
Tormentor
Release:
The Seventh Day of Doom
Genre:
Black Metal
Country:
Hungary
Bitrate:
MP3 320 kbps
► dead link
Experimental black metal from Hungary. For those who don't know, vocalist Attila Cishar has done other projects like Sunn-O))), Plasma Pool and is most known for his contributions to Mayhem's "De Mysteriis Dom Sathanas" [1993].
Seventh Day Of Doom [1987]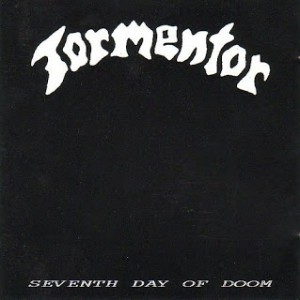 1. Intro - Tormentor
2. Branded by Satan
3. Infinite Darkness
4. Damned Grave
5. Dance of Swords
6. Mephisto
7. Live in Damnation
8. Seventh Day of Doom