22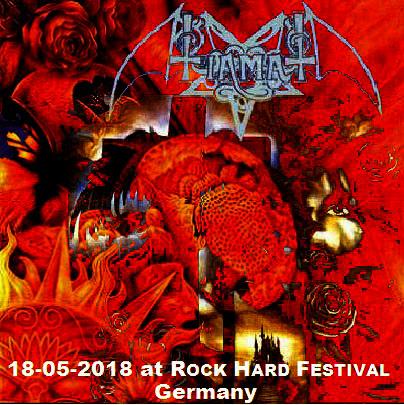 Band: Tiamat
Country: Sweden
Genre: Death/Doom Metal/Gothic
Venue: Amphitheater - Gelsenkirchen (Germany) - at Rock Hard Festival
Date: 18-05-2018 (18 may,2018)
Release: Soundboard live bootleg - source web streaming
Bitrate: mp3 - 320 kbps
Taped,remastered and uploaded by nonseinormale65
Artwork assembled by nonseinormale65
Please note that i did not split the tracks,
all songs are in a single file.
Additional notes:
Tiamat played the album "Clouds" in his entirety
following the original order plus some songs taken
from the "Wildhoney" album.
Setlist:
In a Dream
Clouds
Smell of Incense
A Caress of Stars
The Sleeping Beauty
Forever Burning Flames
The Scapegoat
Undressed
-----------------------
Wildhoney
Whatever That Hurts
The Ar
Do You Dream of Me?
Visionaire
Gaia
Hidden Link