70
THIS POST HAVE DEAD LINKS
REQUEST A REUPLOAD

HERE



CHECK SUBMITTED REQUESTS
BEFORE POSTING A NEW ONE!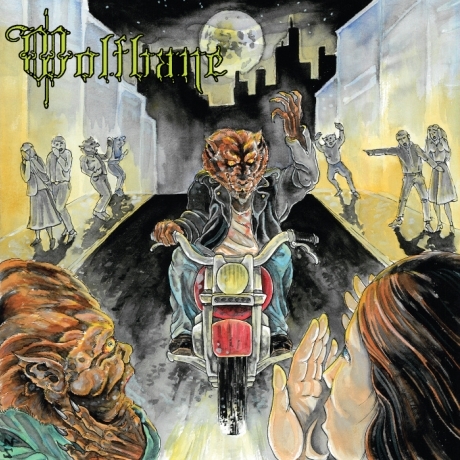 Artist: Wolfbane
Release: Wolfbane
Genre: NWOBHM
Year: Recorded 1981 & 1982, Released 2009
Country: UK
Bitrate: 128kbps
USE 'THANK FOR POST' BUTTON TO SEE LINK
►
---------------------------------------------------------------------
Info
Gramie Dee - Vocals & Guitar (MORGUEAZM, BLOOD MONEY, XANTHOMA)
Dale Lee - Bass (BLOOD MONEY, XANTHOMA)
Rick Henshaw - Drums
The NWoBHM technically speaking was the best Heavy Metal movement of all-time.
There are still bands today that grab influence from that era of music and will continue to do so for as long as I live because that's where it all stems from, all these genres of music, from thrash, to death, to black, to God knows what else, this movement needs the credit it deserves!
Since there was such a big boom of bands that came out of that movement, a TON of bands fell beneath the cracks and became obscure quickly.
There's still mountain of heavy metal that needs to be kept alive and heard from old to new metal heads.
Here we are today with a perfect example of an amazing band that not only fell beneath the cracks, but really never even put out an album, just a couple of demo tapes before they went on to become a really good Thrash metal band called BLOOD MONEY.
They are arguably one of the best 80's Thrash bands to come out of the U.K.
WOLFBANE, now let's get down to business here.
This is the kind of heavy metal I love.
I am a HUGE, if not the biggest JUDAS PRIEST - Rock A Rolla fan you'll ever meet and I've never really heard a band even come close to that style except for WOLFBANE!
Think early PRIEST and BLACK SABBATH mixed with PAGAN ALTAR styled vocals and a sprinkle of RUSH and ALICE COOPER for good measure and somewhere in that mess of great bands lies the sound of WOLFBANE.
This is one of the very best obscure gems to ever be released from this movement and because the band never recorded an album, and they really didn't keep much memorabilia from those days.
Here you're going to get the first 2 demo tapes from 1981 and 1982 re-mastered and this is all the essential material you need.
There was a 3rd demo tape, but they went for a pop radio sound and wasn't worthy to put on the release.
art & txt included
---------------------------------------------------------------------
01. Wolfbane (1981)
02. Leave Me (1981)
03. See You In Hell (1981)
04. Elric Of Melniböne (1982)
05. The Howling (1982)
06. Midnight Lady (1982)