71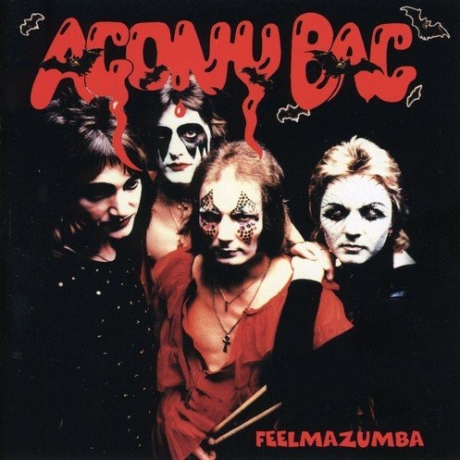 AGONY BAG - Feelmazumba (1976-80) UK
Black Widow Records BWR 049
new link in comment section below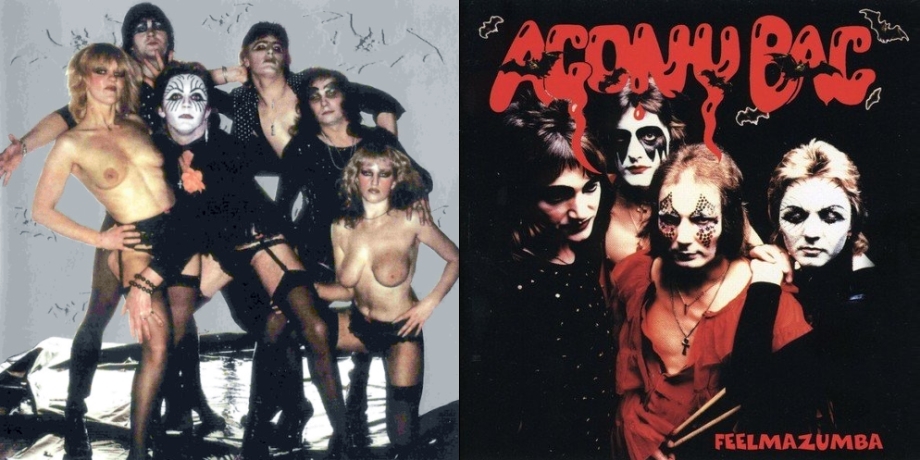 Clive Jones - Vocals, Keyboards (BLACK WIDOW, PESKY GEE!)
Bruce Cluley - Guitars, Vocals
Geoff Beavan - Bass, Vocals
Clive "Bok" Box - Drums (BLACK WIDOW, PESKY GEE!)
Agony Bag was formed in early 1976 when Clive Jones, a member of BLACK WIDOW from its beginning to its demise, approached original Black Widow drummer Clive Box (known as Bok) with the idea of forming a new band.
Bok had played in both PESKY GEE! and the original Black Widow with Clive and both featured on the seminal Black Widow album, "Sacrifice".
Bruce Cluley was quickly brought in on guitar and after a couple of unsuccessful bass players, Geoff Beaven came in to complete the classic Agony Bag line-up.
The band were seen by their future manager, Mark Pollard who immediately saw the potential of the band and contracts were signed.
He took the band off the road to polish both their act and image to the professional standard required to realise that potential.
The band relaunched with a European tour and was particularly well received in Germany, where they built a healthy fan base and were to tour regularly over the next couple of years.
In April 1979 they entered the studio at Kamen near Dortmund to record the songs for their 7", "Rabies Is A Killer" and "Never Never Land".
For the rest of the year Agony Bag gigged hard and the record was released on the Monza Records label.
The band toured everywhere to promote the single but sales did not meet expectations and some disillusionment crept into the ranks, culminating in Bruce & Geoff leaving the band.
Clive and Bok regrouped and added Ian Watts on guitar and Mick Wright on bass and Agony Bag carried on for a while longer.
However, it was the combination of the four original members that had made Agony Bag what it was, and that magic could not be reproduced.
The band folded altogether when songwriter and frontman Clive decided to leave in late 1980.
art & txt included
01. Rabies Is A Killer
02. Never Never Land
03. Venus Fly Trap
04. Feelmazumba
05. Nursery Chrymes
06. Vodka
07. White Stick
08. Sally Of Leicester
09. I Want To Touch You
10. Golden Shower Passer
11. I Can