5
THIS POST HAVE DEAD LINKS
REQUEST A REUPLOAD

HERE



CHECK SUBMITTED REQUESTS
BEFORE POSTING A NEW ONE!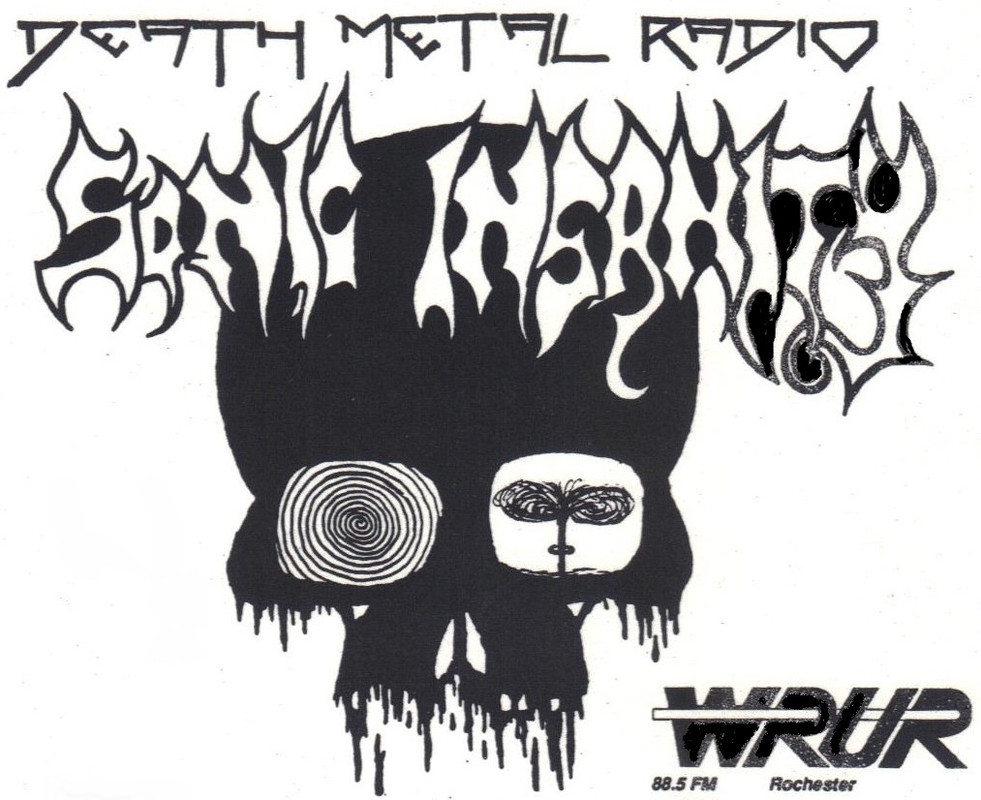 SONIC INSANITY Radio Show
– Tuesday, August 4, 1992
8pm – 10:30pm (
1st 90-mins only
)
on 88.5 WRUR-FM, Rochester, NY
w/"Evil Eye" Ron & Mike "The Mercyful One"
►
dead link
1. Side A (46:07)
2. Side B (46:10)
A GREAT show from our early years. This was when we started each show with an Intro Story that tied into Sonic Insanity somehow. Ron narrated the twisted intro he came up with this week.
Side A
:
(
previous show ends – Intro: Ron – show begins
)
POSSESSED – Twisted Minds
MASSACRE – Inhuman Condition
ENTOMBED – Shreds Of Flesh
CARCASS – Pyosisified (Still Rotten to the Gore)
(
mic break
)
VIOGRESSION – Fragmented Carcass
MERCYLESS – Substance Of Purity
MORTIFICATION – Raise The Chalice
(
mic break - block of songs on Salem Witch Trials 300th Anniv
:)
EXORCIST – The Trial / Execution Of The Witches
BATHORY – Born For Burning
PESTILENCE – Reduced To Ashes
(
cuts off
)
Side B
:
(
cuts in
) PESTILENCE – Reduced To Ashes
(
German bands block
:)
EXUMER – Unearthed
MORGOTH – Burnt Identity
ATROCITY – Abyss Of Addiction
(
mic break
)
BOLT THROWER – What Dwells Within
MORBID ANGEL – Unholy Blasphemies
UNLEASHED – Shadows In The Deep
BURIED BENEATH – Within The Crematory
(demo'92 track)
BAPHOMET – Age Of Plague
SINISTER – Carnificina Scelesta / Perennial Mourning
SUFFOCATION – Liege Of Inveracity
(
cuts off – missing rest of show
)