40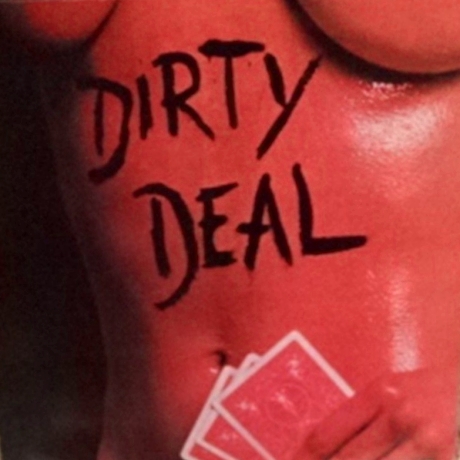 Artist: Dirty Deal
Release: Dirty Deal [EP]
Genre: Hard Rock/Heavy Metal
Country: USA (Hagerstown, Maryland)
Bitrate: 192 kbps
►
See following posts for a working link!
---------------------------------------------------------------------
Info
https://www.metal-archives.com/bands/Dirty_Deal/117174
http://www.jhops.net/Dirtydeal/
DIRTY DEAL - Dirty Deal 12" EP (1985) USA
Erika Records ER1102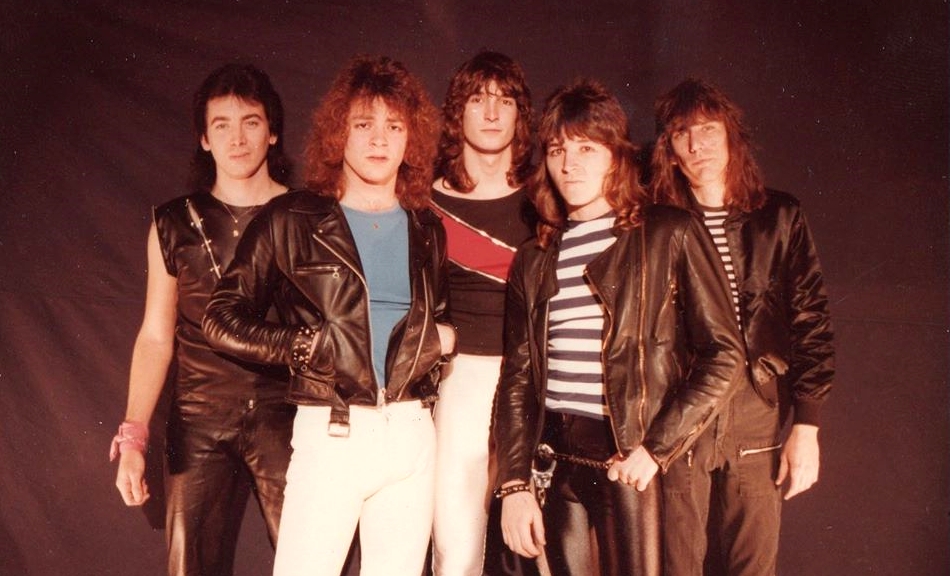 Terry Miller - Vocals (THE SHIFT)
Dave Berry - Lead Guitar (FAZE, THE SHIFT, NASTY HABITZ, CRACKED ACTOR, THE FREDERICK ALL-STARS, THE MIGHTY CHIHUAHUAS)
Michael Myers (R.I.P.) - Lead Guitar (THE SHIFT)
Dan O'Brien - Bass (THE SHIFT, DEUS VULT)
Billy Jones (R.I.P.) - Drums (THE SHIFT)
DIRTY DEAL are a Hagerstown, Maryland based Hard Rock/Heavy Metal band that was formed in 1985 and continues to this day.
Originally starting out in the early '80's as THE SHIFT, former manager of THE RUNAWAYS, Kim Fowley, suggested that the band change it's name and so Dirty Deal was born.
The newly christened quintet then signed with the small California based Erika Records and set about recording their debut release at TTG Studios in Hollywood, which was to be a four song self-titled 12" EP.
Shortly after the band's Fowley produced record was released, Erika Records unfortunately filed for bankruptcy, leaving Dirty Deal high and dry.
The loss of their record deal led to several lineup changes, with vocalist Terry Miller remaining the lone constant member throughout Dirty Deal's career.
Continuing into the 90's, the band belatedly released their second record, 1993's full length, 'In Wonderland', album.
They then became quite prolific for a time, releasing album No.2, 'Touched', in 1995, with a third full length, 'Crunchy Pop Nuggets', emerging in 1997.
Although it would then take a further 15 years before their fourth album appeared, Dirty Deal remained a much loved live act in the Mid-Atlantic region, renowned for their irresistible brand of Hard Rock and energetic live shows.
Over the years Dirty Deal have shared bigger concert bills with the likes of SAXON, KIX, METALLICA, TOKYO BLADE, GREAT WHITE, RATT, THEORY OF A DEADMAN, RHINO BUCKET, JESTER, STEPPENWOLF & POP EVIL, as well as being a headline act in their own right.
The fourth Dirty Deal album, 'Not Of This World', finally saw the light of day on the band's own High Strung Records label in 2013.
The group's fifth & most recent album, 'Stone Heart', then emerged in 2016, receiving some enthusiastic reviews in the Rock press.
The current line up of the band is the ever-present Terry Miller on vocals & guitar, guitarist Scott Blake, bassist Jeff Barnhart, and long-time member Steve Spinoe on drums.
art & txt included
---------------------------------------------------------------------
01. I Wanna Dance
02. The Hunter
03. Step In The Future
04. To Hell & Back Again