10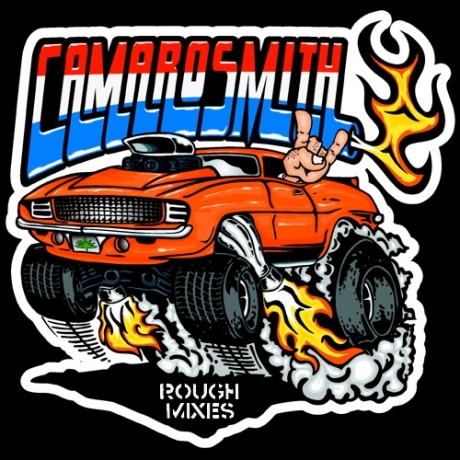 Artist: Camarosmith
Release: Rough Mixes
Genre: Hard Rock/Stoner Rock
Country: USA (Seattle, WA)
Bitrate: 128 kbps
►
Hidden Link
---------------------------------------------------------------------
Info
CAMAROSMITH - Rough Mixes (2002) USA
Made available as a free download on the band's old website way back when
128 kbps
Rough mixes by Jack Endino
Recorded at Soundhouse Studios, Seattle WA, 2002
Available as free downloads on the band's old website circa 2002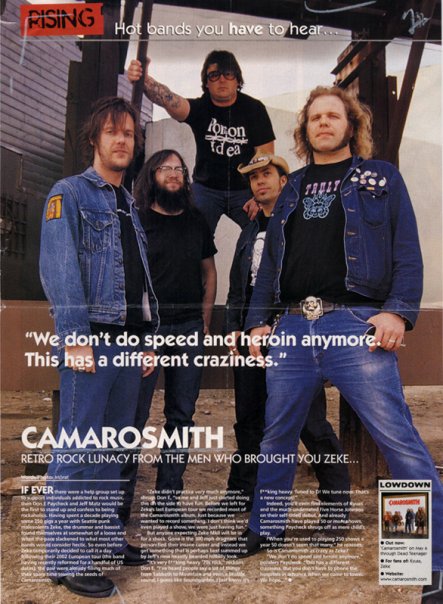 Ben "Devil" Rew - Vocals & Harmonica (STONE, BLOCK & REW)
Chris "Muscles" Johnsen - Guitar (EARL'S FAMILY BOMBERS, STINK, ZEKE, ENDINO'S EARTHWORM)
Matt "Filthy Bastard" Fox - Guitar (BITTER END, ZERO DOWN, Dr. UNKNOWN, SHAI HULUD, BODDICKER, ZOMBIE APOCALYPSE, HOLY TERROR)
Jeff "Sweet Potato Jackson" Matz - Bass (ZEKE, HIGH ON FIRE, OMENS OF AWE, ARMCHAIR MARTIAN, BILL THE WELDER, WRETCH LIKE ME, HOLY TERROR)
Don E. Paycheck aka Donald Hales - Drums (ZEKE, THE DERELICTS, TOXIC HOLOCAUST, THE CUTTHROAT BROTHERS)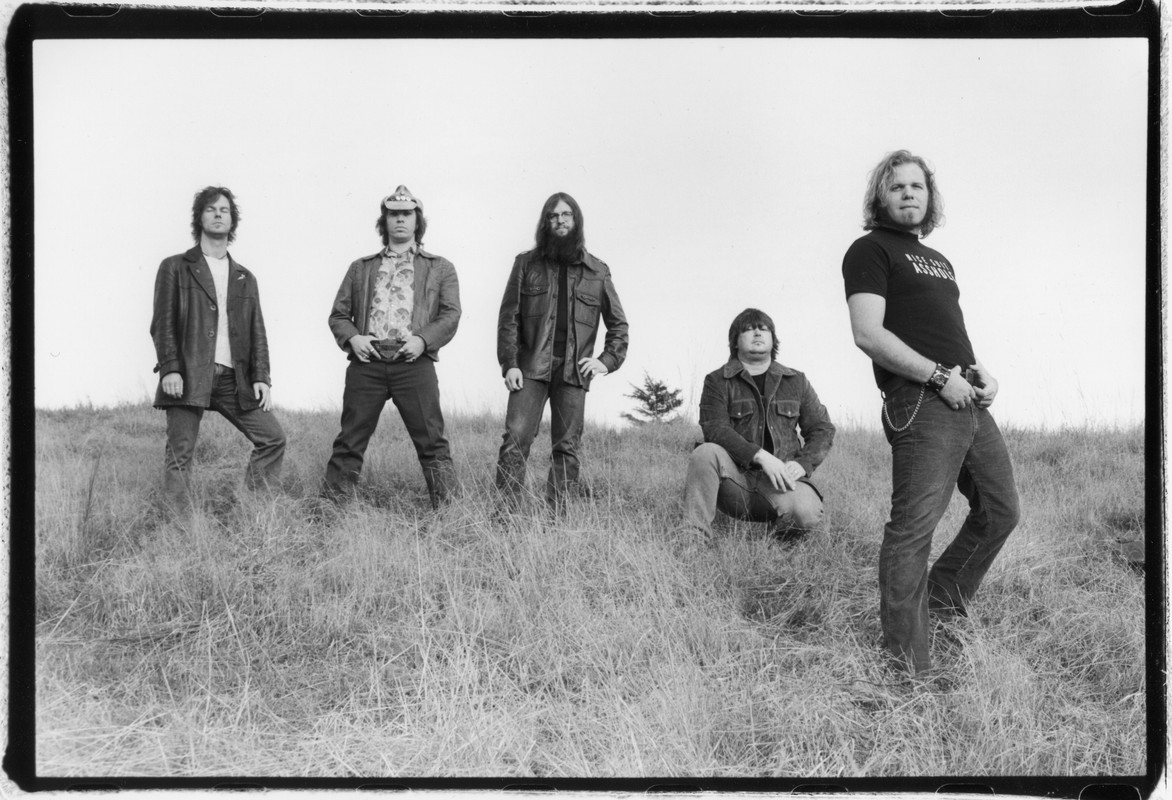 OFFICIAL 2002 CAMAROSMITH BIO:
CAMAROSMITH:
It all started with jokes about getting mullets and driving Z28s, followed by a chance meeting and an idea to jam. There was talk of half-shirts and leg warmers.
Although the levity has hardly subsided, CAMAROSMITH got real serious, real fast at the top of '02, and have no intention of relenting until they get what they want.
LIVE:
Not wasting any time, CAMAROSMITH got their engines racing and the incendiary live show to the people right out of the gate. The requisite local shows 'round the PacNW and the immediate commencement of West Coast and then U.S. touring quickly forged the band into a cast iron force to be reckoned with.
CAMAROSMITH has recently been quoted as saying they will convert the most cynical old crustified punk rocker or even the most skeptical emo-boy milquetoast into pure, born-again hesher.
RECORDED:
Absolutely ready to put the "Actions-speak-louder-than-words-but-nothing-speaks-louder-than-CAMAROSMITH" ethic into play, 2003 heralded the release of their Jack Endino produced debut CD. As close to CAMAROSMITH as one can get without the risk of singed hair and buzzing ears, copies of the recordings have elicited enthusiastic acclaim.
CAMAROSMITH has recently been quoted as saying that the few that haven't been instantly converted are just jealous.
BAND MOOKS:
Don E. Paycheck on the drums. Former affiliations include 1 million years touring and fighting with America's legendary punk malevolents, ZEKE.
Don E. has recently been quoted as having said he hasn't beaten any one up for at least a couple of years.
Jeff "Sweet Potato Jackson" Matz on the bass. Former affiliations include a mere quarter of a century touring with ZEKE and ducking his head.
Jeff's recently been quoted as saying he feels like his facial hair has gotten completely out of control.
Chris "Muscles" Johnsen on the guitar. Former affiliations include Tucson's troubled EARL'S FAMILY BOMBERS and the PacNW's STINK.
Chris has been recently quoted as saying he could handily beat the entire band up with one arm tied behind his back. Much laughter ensued.
Matt "Filthy Bastard" Fox on guitar. From the legendary BITTER END (Metal Blade Records) cometh Matt -- a raging slab of rock and roll. Don't move too fast or you will get an arpeggio in the face.
He has like 15 guitars. I think he even sleeps with three of them.
Ben "Devil" Rew on vocals and harmonica. Only member actually driving a Camaro, Ben has an impressive collection of authentic 70's clothing and may simply be killing time before the "The NEW Starsky & Hutch" auditions are announced.
Ben is currently turning his '78 Camaro LT into a stretch limo lounge with fur and a retractable roof. Here he will turn into Elvis.
SUMMARY:
The loudmouths that comprise CAMAROSMITH will allow that in this case the whole is greater than the sum of its parts.
Future goals include getting a Cease-and-Desist order from AEROSMITH and/or Chevrolet, wintering in the Bahamas, and having full-time, live-in nannies for their dogs.
CAMAROSMITH has very recently been quoted as saying they'd rather get hit in the face with a shovel than write a bio, but they do strongly encourage all y'all to ride the rooster...
art & txt included
---------------------------------------------------------------------
01. It's Alright (Rough Mix)
02. S.O.S. (Rough Mix)
03. 714 (Rough Mix)