10
THIS POST HAVE DEAD LINKS.
REQUEST A REUPLOAD HERE

SEARCH REQUESTS BEFORE MAKING A NEW ONE!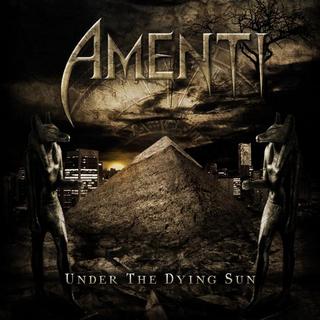 Artist: Amenti
Release: Under the Dying Sun (2007)
Genre: Thrash Metal/Metalcore
Country: England
Bitrate: 192 kbps
►Dead Link
---------------------------------------------------------------------
http://www.metal-archives.com/albums/Am ... Sun/174525
Amenti were a thrash/metalcore band from Stoke-on-Trent, England.
Originally called Hecatomb, they changed their name around 2005 to Amenti.
Infamously linked to a touring scandal with Destruction and Onslaught when bassist Jon Knight secretly posed as a tour manager to promote his own band with the much bigger Teutonic bands, they broke up soon after.
Despite this, their one and only official album is a pretty good blend of modern thrash with some metalcore influences, their style is probably best described as Evile meets Trivium.
---------------------------------------------------------------------
1. Durruti
2. Solace for the Ignorant
3. Scorched Earth Tactics
4. Nibiru
5. Amongst the Forgotten
6. Mother Terra
7. Gods of the New Age
8. Shift the Sands
9. Under the Dying Sun
10. All Shall Fade
11. Durruti (Demo taken from Myspace)