22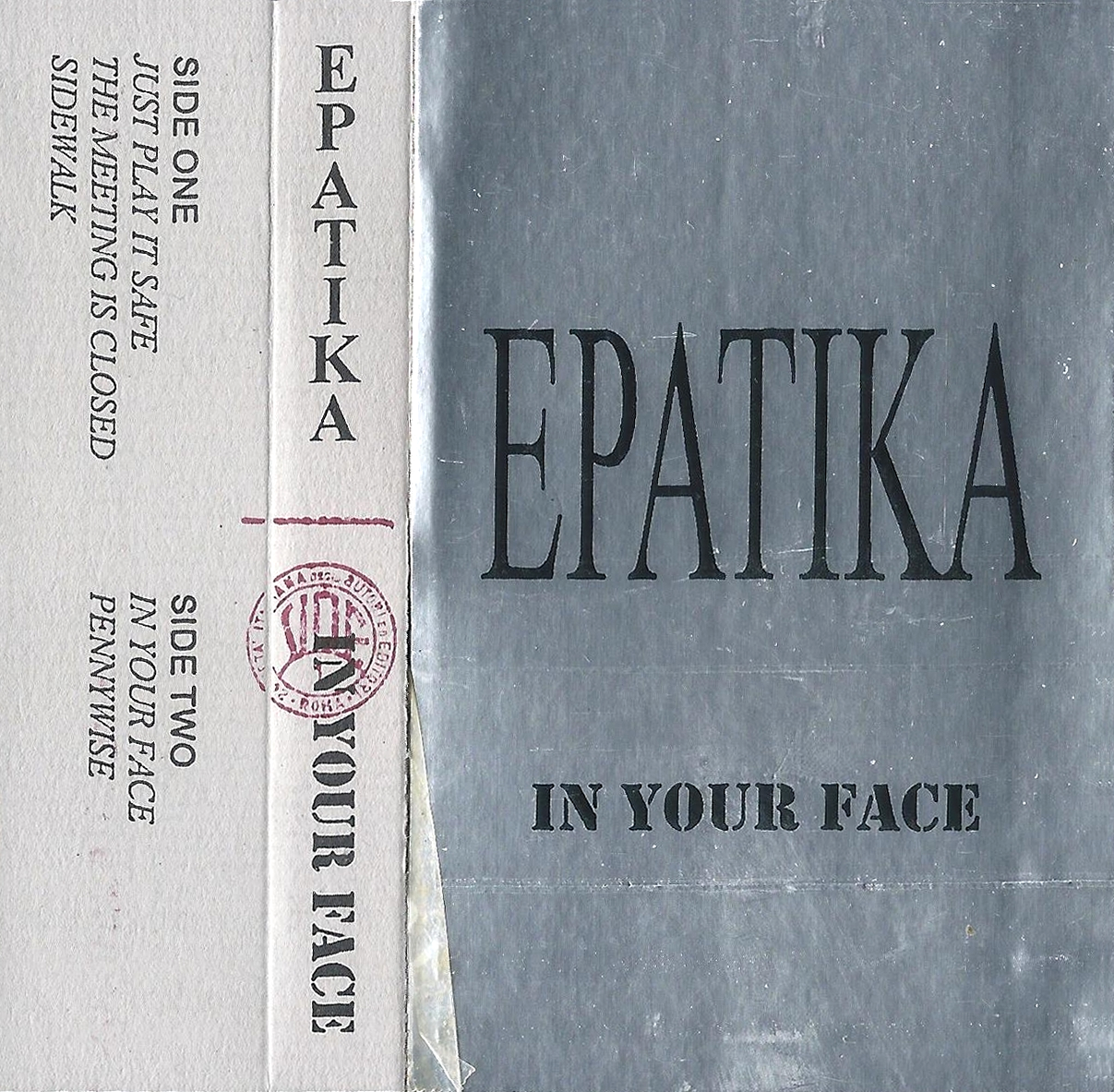 Artist: Epatika
Release: In Your Face
Genre: Thrash Metal
Country: Italy
Bitrate: WAV
►
Hidden Link
---------------------------------------------------------------------
A totally unknown band. The only references found on Internet are totally contradictory.
This Tape Ep (professionally printed with italian "SIAE" seal printed on cover) has been recorded in March 1995 (see pictures)
However I found a biography of a certain Cristian Raimondi who claims to have recorded this album in 1986 (?) and he describes the genere on this Ep as progressive metal
... therefore there is no trace at all of him in the liner notes of the tape. The Ep is clearly thrash metal, clearly pure mid 90's style and, to be precise, it's cleary stated it was recorded in March 1995.
Another source lists another bassist, Vittorio Pacifici from Reverber: but this band is from Rome while Epatika were from Novara, 600 km north of the capital (but maybe this could even be more understandable as he could have moved in the late 90's and played in the band for a short time). And, as usual, there is no trace at all of him on the liner notes inside the tape.
If somebody knows more, please let me know
---------------------------------------------------------------------
1. Just Play It Safe
2. The Meeting Is Closed
3. Sidewalk
4. In Your Face
5. Pennywise