63
THIS POST HAVE DEAD LINKS
REQUEST A REUPLOAD

HERE



CHECK EXISTING REQUESTS
BEFORE MAKING A NEW ONE!

Artist: Bolt Thrower
Release: Rehearsal (1986)
Genre: Death Metal
Country: United Kingdom
Bitrate: MP3 256 kbps
►
dead link
1. In Battle There Is No Law
2. Attack In The Aftermath
3. Untitled
4. Untitled
5. Untitled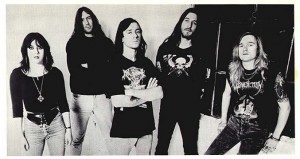 Here is a rehearsal from Bolt Thrower from back in '86. The quality isn't great, but it is definitely a rarity. Enjoy!
http://www.metal-archives.com/bands/Bolt_Thrower/234
Rehearsal [1986]