6
THIS POST HAVE DEAD LINKS.
REQUEST A REUPLOAD HERE

SEARCH REQUESTS BEFORE MAKING A NEW ONE!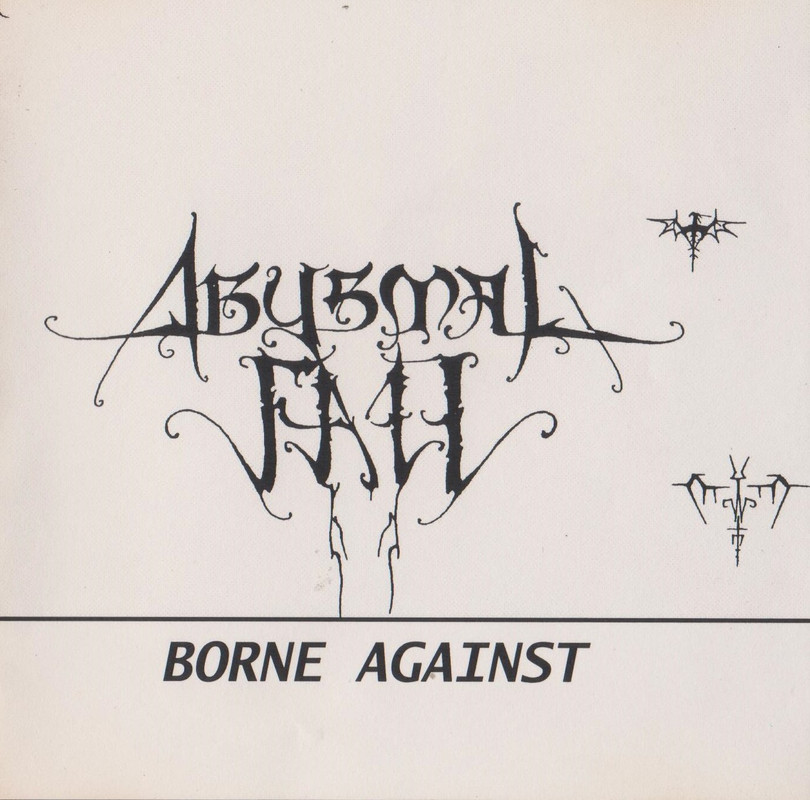 Artist: Abysmal Fall
Release: Borne Against
Genre: Black Metal
Country: USA (Rochester, NY)
Bitrate: 320kbps
►Dead Link
---------------------------------------------------------------------
Their 2nd and better sounding mini-CD demo in my opinion from 2001. Much more grinding black metal here and a lot of heavy parts and some quick mellow changes. The vocals are grim and great. There's a song called "Desecrated Trinity" which was an old Buried Beneath song on the '92 demo that Shane wrote lyrics for, but
this
"Desecrated Trinity" has completely different lyrics, so he just re-used the song title. There's also a good Sacrifice cover of "
Homicidal Breath
".
Scanned and ripped from my personal collection.
---------------------------------------------------------------------
1. Save Your Savior (Not as of You)
2. Ravenous
3. Homicidal Breath (
Sacrifice-cover
)
4. Am I Possessed
5. Bouree
6. Desecrated Trinity
alternate cover
: