65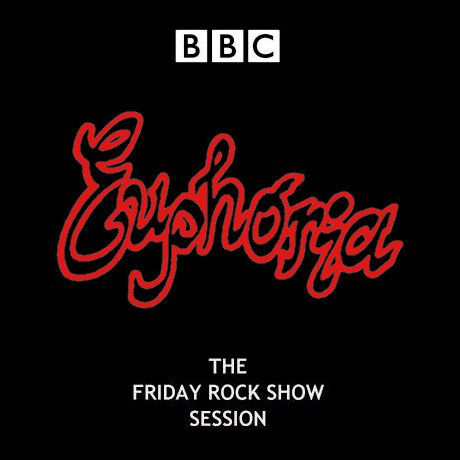 Artist: Euphoria
Release: BBC Friday Rock Show Session
Genre: NWOBHM
Country: UK (Tyneside)
Bitrate: 192 kbps
►
new link in comment section below
---------------------------------------------------------------------
Info
EUPHORIA - BBC Friday Rock Show Session (1981) UK
Studio Radio Session Recorded At The BBC's Maida Vale Studios 1981
First Broadcast : December 11th 1981
As requested by
bedstoneheadbanger
192 kbps
Peter Leyden - Vocals & Guitar
Ken Donaldson - Bass
Alan Hepplewhite - Drums
There's not a great deal of info around when it comes to this mysterious outfit, one of those bands that, seemingly out of nowhere, somehow managed to record a session for BBC Radio One's Friday Rock Show.
The four songs from Euphoria were broadcast on December 11th 1981, and it's fortunate that Tommy Vance's introduction to the session was preserved on tape, this being the primary source of reliable info when it comes to this elusive band.
Euphoria was the solo effort of a certain Peter Leyden, a guitarist based in Tyneside who recorded a few demos in his own bedroom, pre-empting the boom of home-made recordings of the late '90's by a full decade, and, fearless of the consequences, sent the recordings to the famous radio rock show.
Quite unexpectedly, Tommy Vance really enjoyed what he heard and asked Euphoria to lay down a session for the Friday Rock Show, something that created a bit of a problem for Peter Leyden, as there was no proper band to assist him in the first place.
He managed to recruit Ken Donaldson (Bass) and Alan Hepplewhite (Drums) to help him out in the short term, with Leyden himself assuming vocal duties.
Info from:
http://drequon.blogspot.co.uk
art & txt included
---------------------------------------------------------------------
01. Looking For You
02. Got The World
03. Don't Want To Lose You
04. No One Else But You