10
THIS POST HAVE DEAD LINKS
REQUEST A REUPLOAD

HERE



CHECK SUBMITTED REQUESTS
BEFORE POSTING A NEW ONE!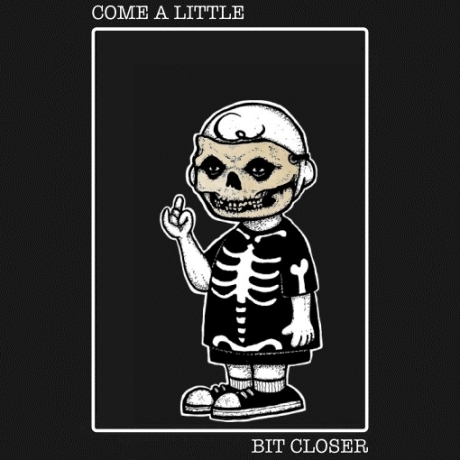 Artist: V/A
Release: Come A Little Bit Closer : A Tribute To THE MISFITS
Genres: You Name It
Country: Various
Bitrate: 320 kbps
►
---------------------------------------------------------------------
Info
VARIOUS - Come A Little Bit Closer : A Tribute To THE MISFITS (Var-2010)
MB Records MB138
320 kbps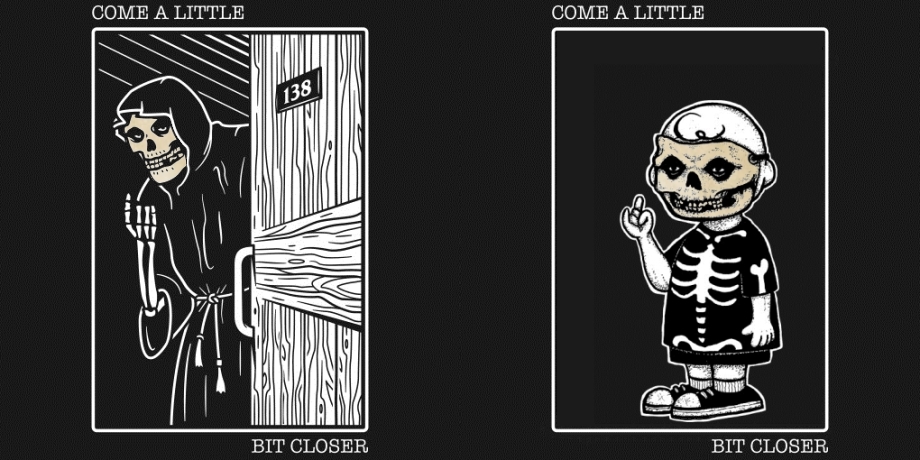 I'd originally intended to have this uploaded in time for Halloween, but unfortunately i forgot until now.
So here it is, a day late, but hopefully that won't matter to the fiendish Misfits faithful for whom every day is Halloween anyway.
15 bands tackle 15 vintage Misfits tracks, all from the classic Danzig era with interesting results.
Not too many carbon-copy versions amongst these covers, some very inventive stylistic twists for the musically open-minded.
Just goes to show how well written these songs are that they still work so well even when contorted into unfamiliar shapes.
It's a really good listen. Credit to whichever blog it was that i originally downloaded this from.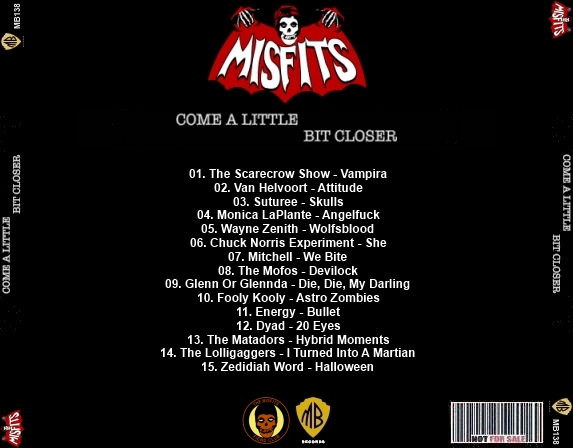 The MISFITS are an American Punk Rock band often cited as the progenitors of the Horror Punk subgenre, blending Punk and other musical influences with horror film themes and imagery.
Founded in 1977 in Lodi, New Jersey, the original lineup consisted of vocalist and keyboardist Glenn Danzig, bassist Jerry Only, and drummer Manny Martínez.
Danzig and Only were the only consistent members throughout the next six years, during which they released several EPs and singles, and with Only's brother Doyle as guitarist, the albums Walk Among Us (1982) and Earth A.D./Wolfs Blood (1983), both considered touchstones of the early-1980s Hardcore Punk movement.
The band has had several lineup changes over the years, with bassist Jerry Only being the only constant member in the group.
Misfits disbanded in 1983, and Glenn Danzig went on to form SAMHAIN and then DANZIG.
Several albums of reissued and previously unreleased material were issued after the group's dissolution, and their music later became influential to Punk Rock, Heavy Metal, and Alternative Rock.
In September 2016, for the first time in 33 years, Danzig, Only, and Doyle reunited for two headlining shows at the Riot Fest, along with ex-SLAYER drummer Dave Lombardo and second guitarist Acey Slade.
They also reunited for two New Year's Eve shows in Las Vegas and Los Angeles in December 2017, and later performed again at the Prudential Center in Newark, New Jersey on May 19, 2018.
art & txt included
---------------------------------------------------------------------
01. The Scarecrow Show - Vampira
02. Van Helvoort - Attitude
03. Suturee - Skulls
04. Monica LaPlante - Angelfuck
05. Wayne Zenith - Wolfsblood
06. Chuck Norris Experiment - She
07. Mitchell - We Bite
08. The Mofos - Devilock
09. Glenn Or Glennda? - Die, Die, My Darling
10. Fooly Kooly - Astro Zombies
11. Energy - Bullet
12. Dyad - 20 Eyes
13. The Matadors - Hybrid Moments
14. The Lolligaggers - I Turned Into A Martian
15. Zedidiah Word - Halloween