24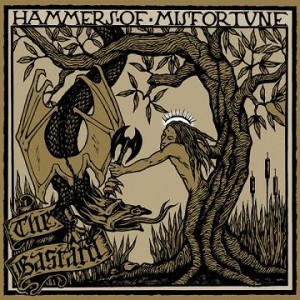 Artist: Hammers Of Misfortune
Release: The Bastard (2001)
Genre: Progressive Metal
Country: USA
Bitrate: MP3 320 kbps
Info:
This is an off-shoot band from John Cobbett formerly of Slough Feg.
From 1995-2000 the band went under the moniker Unholy Cadaver then changed it to Hammers...
The debut is a conceptual album that musically combines folk, progressive and melodic metal to great effect.
A good listen all the way through. Enjoy!
1. The Dragon Is Summoned
2. The Bastard Sapling
3. On Wings of Vengeance
4. The Hunting Tyrant
5. You Should Have Slain Me
6. An Oath Sworn in Hell
7. The Blood-Ax Speaks
8. Tyrant Dies
9. The Witch's Dance
10. The Prophecy Has Two Meanings / Coronation
11. The New King's Lament
12. For the Ax
13. Troll's March
14. Sacrifice / The End