20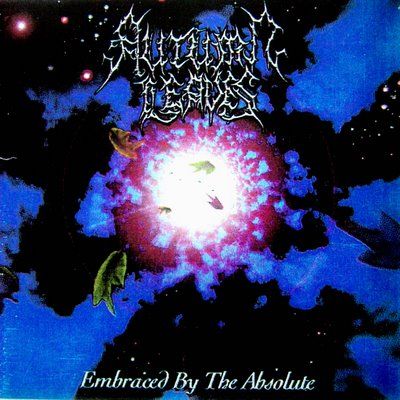 Artist:
Autumn Leaves
Release:
Embraced by the Absolute
Year: 1997
Genre: Death Metal/Melodic Death Metal
Country: Denmark
Bitrate: 320 kbps mp3
LINK REMOVED
This is an extremely rare, out-of-print death metal album from Denmark.
Embraced by the Absolute
is an album which combines the Swedish melodeath style with the harder, darker sounds of the Dutch and German death metal scenes. The last track is an acoustic instrumental (and a rather good one at that).
Metal Archives entry
---
1. Blood 06:22
2. Forever the Destiny 03:46
3. Universal Flood 05:09
4. On the Verge of Tears 05:19
5. Rise from Your Nest 04:35
6. Serpent 06:02
7. Hope Springs Eternal 04:06
8. The Surface Anger 05:12
9. Weakening Trip 05:34
10. Embraced by the Absolute 01:35