36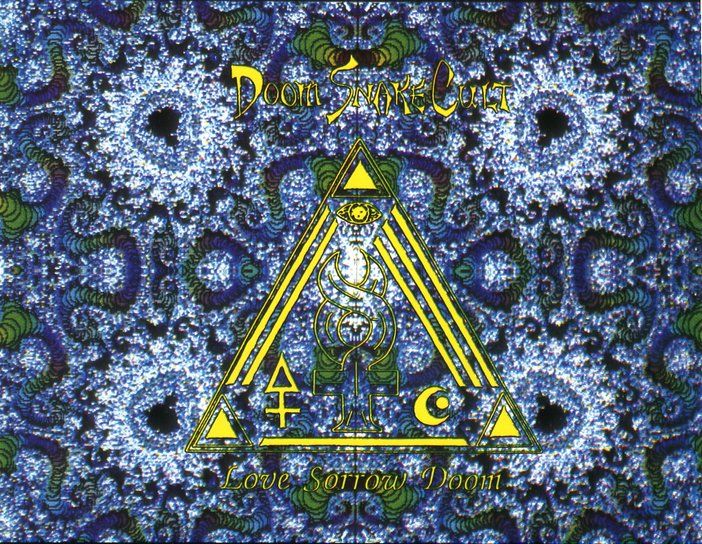 Artist: Doom Snake Cult
Release:
Love, Sorrow, Doom
Year: 1992
Genre: Doom/Death Metal
Country: USA (Las Vegas, Nevada)
Bitrate: 320 kbps mp3 (CBR)
►REJECETED
---
Info
Doom Snake Cult was a post-
Goatlord
project for vocalist Ace Still. On
Love, Sorrow, Doom
(think about that acronym), the band plays a heavily psychedelic brand of doom metal, the only death metal influence being the vocals. This was the band's only studio album, released on the notoriously ill-fated
JL America
record label.
Metal Archives entry
---
Track list
1. Carnival Freak Show
2. Doom
3. Sorrow
4. Love
5. Enchanted Cerebral Forest
6. Frozen Doll Land
7. Tribal Seance
8. Fertility Rite