9
!
canadaspaceman wrote:

OldNecromancer wrote:https://www.discogs.com/Mundanus-Imperium-Ode-To-The-Nightsky/release/13359140

HIGHLY recommended!!!

Re-released on vinyl in 2019 by Le Narthécophore and still available! Can be purchased here:

https://lenarthcophore.bigcartel.com/pr ... he-nighsky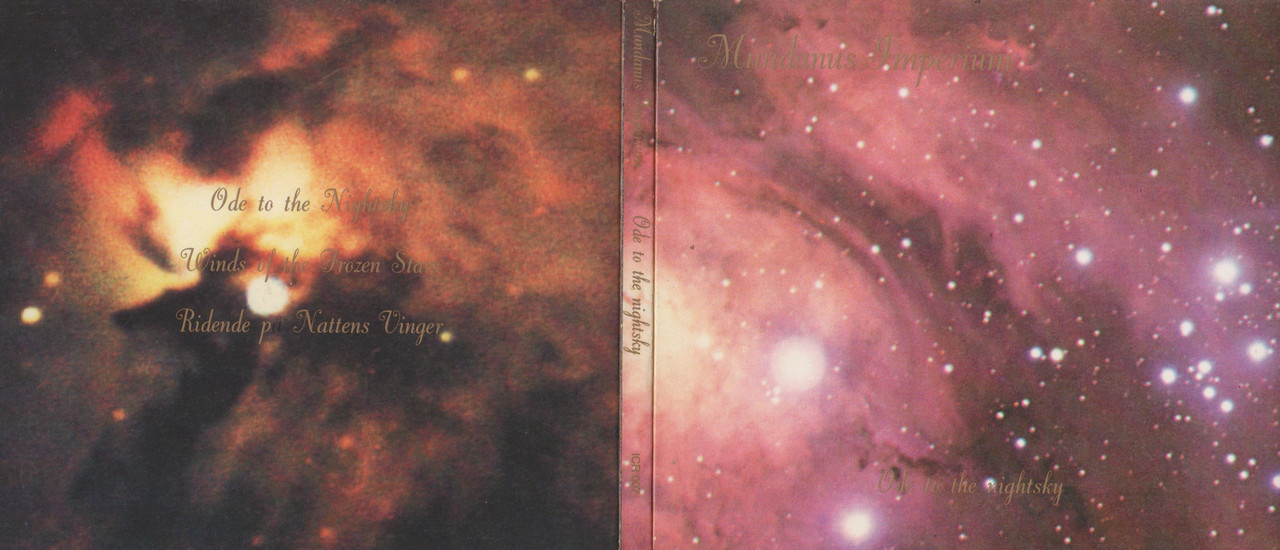 Artist: Mundanus Imperium
Release: Ode To The Nightsky
Genre: Symphonic Black Metal
Country: Norway
Bitrate: 320kbps
►REJECTED
---------------------------------------------------------------------
When this debut Mini-CD came out in '97, the atmospheric/symphonic black metal bands were everywhere, all inspired by Cradle Of Filth, Dimmu Borgir, Emperor, Satyricon, etc. This band is very similar to early Dimmu Borgir. There are GREAT depressive symphonic black metal melodies with grim vocals throughout. I remember at the time thinking this style couldn't possibly get much better. It unfortunately became so over-saturated that I did not find many newer bands that impressed me much in this style past 2000.....just same ideas run through a meat grinder. Anyways, this is a GREAT little mini-CD.
After this, they released the
debut CD
the following year, but they got a vocalist who can SING, like Ronnie James Dio. It's an AMAZING album. Seek it out.
Digipak scanned and ripped from my personal collection.
---------------------------------------------------------------------
1. Ode to the Nightsky - 5:08
2.
Winds of the Frozen Stars
- 5:39
3. Ridende på nattens vinger - 5:14