14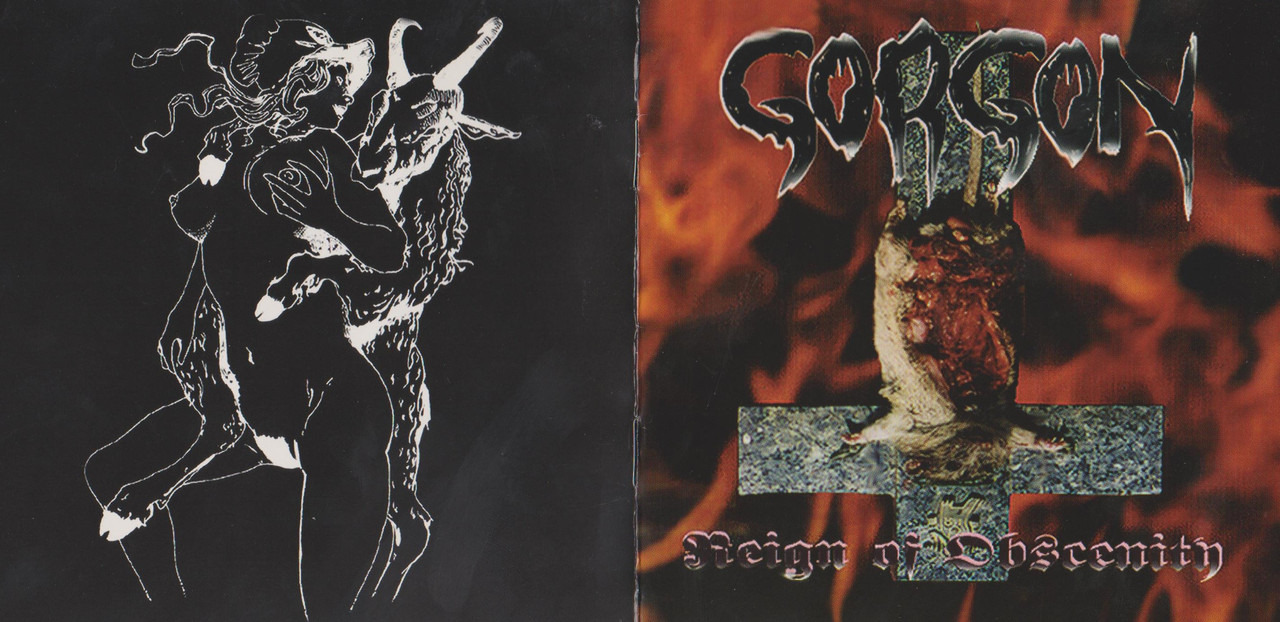 Artist: Gorgon
Release: Reign Of Obscenity
Genre: Black Metal
Country: France
Bitrate: 320 kbps
►Dead Link
---------------------------------------------------------------------
2nd CD released in 1996. Continuing on with their great black metal sound with a French touch. I got into contact with them when their
debut CD
came out and tapetraded with Chris (vocals/guitars) for several years. They are unique and interesting in their structures and riffing and just their 'sound'. Definitely inspired by Norse bands like Immortal, Satyricon, Emperor, Burzum, Gehenna and Enslaved. Great black metal vocals and excellent guitar tones. The keyboards are used SO WELL. Highly recommended.
Sonic Insanity
is in the thanks list because we played the hell out of their debut CD on the show.
Scanned and ripped from my personal collection.
---------------------------------------------------------------------
1. Procession of the Damned
2. Exhumed Under a Shooting Star
3. Spiritual Incest
4. The Negative Light
5. Revelation
6. In Another Sea
7. Epitaph
8. The Lady Still Rides
9. In a Grey Sky
10.
Dance of the Coffins
11. The Law (of the Stolen Death)