75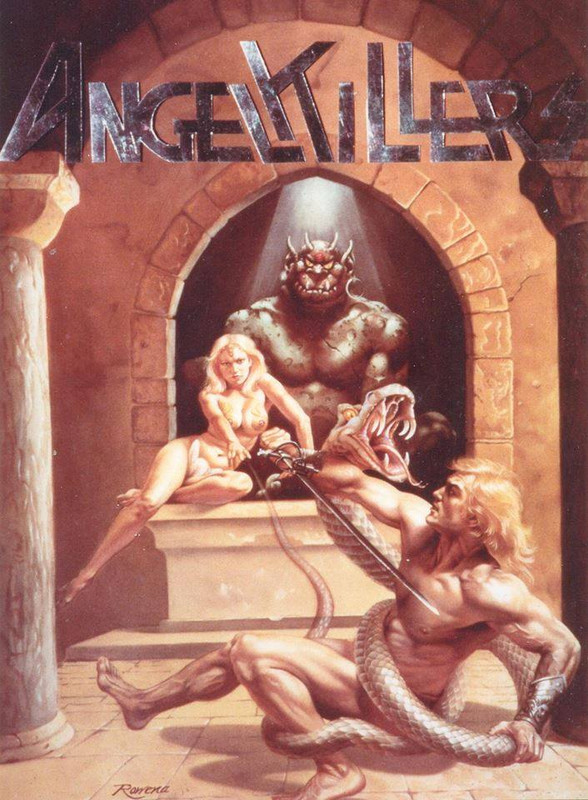 Band: Angelkillers
Release: The Revenge Of The Renegades [Demo tape #2] (1985)
Country: Italy (Cremona)
Genre: Heavy/Speed Metal
Bitrate: 320 kbps
Hidden Link
---------------------------------------------------------------------
https://www.metal-archives.com/bands/An ... ers/111370
Angelkillers formed in Cremona in 1984 releasing the same year the debut demo tape "Four Out Of Hell",
this second one followed in 1985 but scarcely circulated,
only some zines and radio stations received a copy and it was a pity since there is some good metal music in it...
In 1987 the song " A Ticket to Hell " was released on the italian "Metalmaniac" compilation published by Durium records
but nothing more happened and Angelkillers disbanded in 1988 with the singer and drummer soon involved in a thrash metal band called Tenebrha
(a demo and un unreleased album for them in 1989/1990).
P.S. this demo is not listed in their Metal Archives page yet.
---------------------------------------------------------------------
Tracklist:
1 - A Present For Metal (intro) - Angel Pain
2 - After The Seventh Day Of Fire
3 - The Revenge Of The Renegades
4 - Slaughter The Witch
Line up:
Screaming Beast - Vocals
Hellfire - Guitars
Master of Lightning - Bass
Tirehammer - Drums