45
THIS POST HAVE DEAD LINKS
REQUEST A REUPLOAD

HERE



CHECK SUBMITTED REQUESTS
BEFORE POSTING A NEW ONE!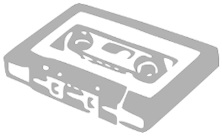 Artist: Sabre
Release: demo
Genre: Heavy/Power Metal
Country: USA (Honolulu, Hawaii)
Bitrate: 320kbps
►Dead Link
---------------------------------------------------------------------
This is a very early 1984 studio demo recorded by the band
Sabre
. They soon changed their name to Sacred Rite (due to legal issues with the name Sabre) and released their debut LP this same year. Tracks 1, 2, 4 and 7 appear on the debut LP, although track 1's title was shortened to "The Blade" and track 7's title was changed to "Revelation". This is great jamming Heavy/Power Metal. There are some mellow acoustic parts, but it's done the way Metal Church might approach it. Overall they have similarities to Judas Priest, Rainbow and Iron Maiden. You can tell all of these songs were recorded in the same demo session by the sound. I am surprised they never used "Killer In Disguise"; it's the best tune on the demo. Enjoy.
---------------------------------------------------------------------
1. The Blade Is Quicker Than The Hand
2. Angels Never Die
3. I Will Survive
4. White Boy
5. Killer In Disguise
6. See The Show
7. Ending Of The World
SABRE (pre-Sacred Rite)
Here's a pic of them as Sacred Rite
: