25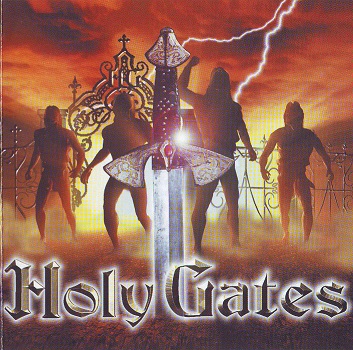 Band: Holy Gates
Country: Italy (Varese)
Genre: Power Metal
Release: Holy Gates [CD Demo] (2000)
Title: Holy Gates
Year: 2000
Bitrate: mp3 - 320 kbps
Info:
HG was formed in 1998 in Varese (north Italy) from the ashes of
local minor bands as Slam and Overlook ,the band
was influenced by acts as Angra,Kamelot,Stratovarius,
Labyrinth etc. ; they cut their teeth playing live in the
club circuit and in 1999 they won Bustok (a rock contest/
battle of the bands) in Busto Arsizio,the prize was the
recording of this demo cd...the self titled cd demo was released
in January 2000 and gained good reviews but soon Daniele Persoglio
left the band to join the more famous and successful Drakkar while
Roberto Greco pursued different interests,both were immediately replaced
by Alessandro Quadrelli (bass,former Valkyrion) and Luca Franceschini
(vocals,former Dark Swan),the lyrics changed from italian to english and
the sound became more powerful and less prog metal oriented; many gigs
followed opening for bands like Extrema,Drakkar,Skylark etc. and this
new line up recorded another demo cd in 2002 (Shiver to hell) but they never
found a label to release an album and disbanded around 2004/2005,
Quadrelli,Petocchi and Mognoni in 2011 formed Maya,a symphonic/prog
metal band that released a cd in 2015 (The Prophecy is Broken).
P.S. - This demo cd is still not listed on their MA page
https://www.metal-archives.com/bands/Holy_Gates/25076
Line up:
Daniele Persoglio - bass
Roberto Greco - vocals, bagpipe
Alessio Mognoni - guitar
Mirco Petocchi - drums
Emilio Gregori - guest keyboards
1 - Intro
2 - Figli di Scozia (Sons of Scotland)
3 - Lara
4 - Eterna Magia (Eternal Magic)
Hidden Link