98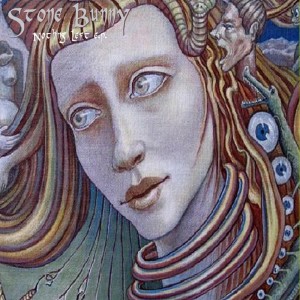 Artist: Stone Bunny
Release: Nothing Left [EP] (1970)
Genre: Heavy Psychedelia
Country: US
Bitrate: 320 kbps
►Dead Link
---------------------------------------------------------------------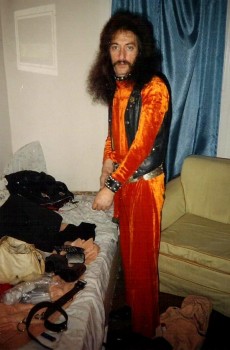 I think everyone needs an outfit like this!
Just kidding.
Stone Bunny is the predecessor to the seminal heavy metal act Pentagram. Assembled from the ashes of local Washington D.C. band Space Meat. The line-up consisted of future Pentagram alumni and served to assist Liebling come to the conclusion that he desired to play heavier music.
The sole product of this effort is the Nothing Left EP and a hand full of rehearsal tracks, also included in this bootleg version. The songs for the most part are dirty and gritty, which was just the way Bobby always liked it.
Though the band did not last long before the formation of Pentagram, they did prove to be an influence to at least one band. The Swedish stoner / doom band Witchcraft payed homage to the bunny by covering the song "Please Don't Forget Me" on their self-titled 2004 release. Enjoy!
Bobby Liebling - Vocals
John Jennings - Guitar
Greg Mayne - Bass
Geof O'Keefe - Drums
---------------------------------------------------------------------
Nothing Left tracks
1 Into The Ground
2 Freeland
3 Old Man (Liebling Solo)
4 Sunday's Child (Liebling Solo)
5 Nothing Left
Bonus 1970 rehersal tracks
6 Livin' In A Ram's Head
7 Lazy Lady
8 Cartwheel
9 Crucified
10 Peak
11 Mark My Words
12 The Pentagram
13 Livin' In A Ram's Head
14 Nothing Left
15 Lazy Lady
16 Cartwheel
17 Mark My Words
18 Please Don't Forget Me
19 Peak
20.Crucified