28
THIS POST HAVE DEAD LINKS
REQUEST A REUPLOAD

HERE



CHECK SUBMITTED REQUESTS
BEFORE POSTING A NEW ONE!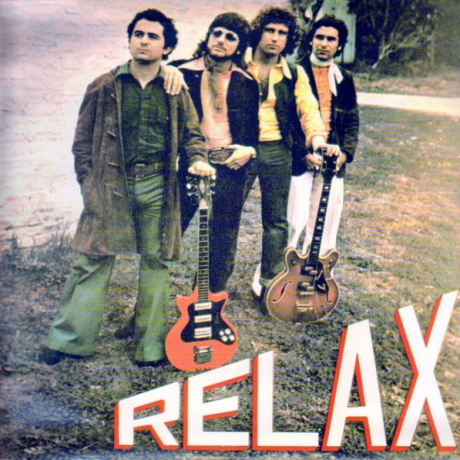 Artist: Relax
Release: Padre
Genre: Heavy Rock/Progressive Rock/Proto Metal/Classic Rock
Country: Argentina
Bitrate: 320kbps
►
Dead Link
https://www.discogs.com/Relax-Padre/release/8770979
---------------------------------------------------------------------
Info
RELAX - Padre... (1975) Argentina
Vedette Records SL-10006
320 kbps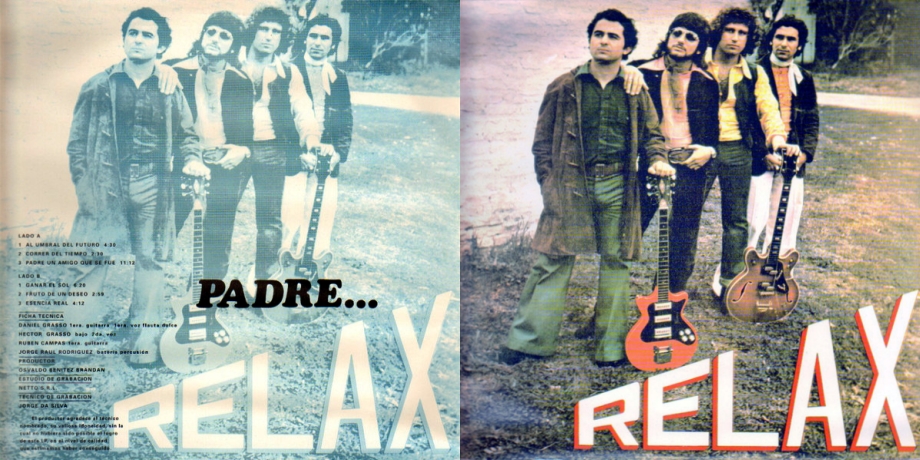 Bass, Vocals – Hector Grasso
Drums, Percussion – Jorge Raul Rodriguez
Guitar – Ruben Campás
Lead Guitar, Lead Vocals, Flute – Daniel Grasso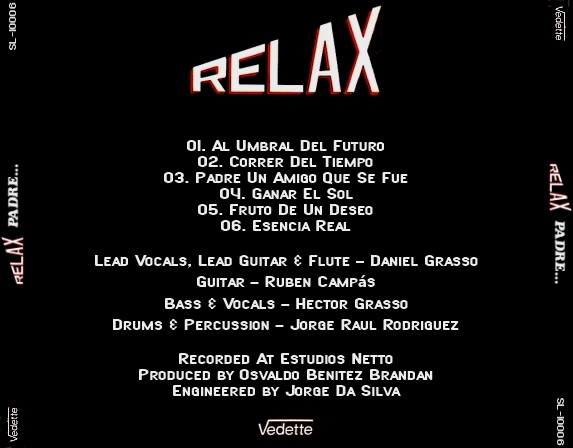 The only info i could find on this obscure one-off Argentinian release is presented below.
I have no idea who to attribute it to as the same bio appears in quite a few different places online & always without credit.
I was gonna have a go at sculpting it into a more coherent form, but abandoned that idea as the pidgin English text expresses the info in quite a charming fashion, very much in keeping with the album's vibe.
In a nutshell, this is some nice rare 70's Heavy Rock with a progressive bent, which should appeal to fans of WISHBONE ASH, WYTCH HAZEL, AUTOMATIC FINE TUNING, LUIGI ANADA BOYS & ASHBURY.
RELAX Bio:
That cult Argentinian band was composed by Daniel A. Grasso on vocals, flute and guitar, Ruben H. Campás on guitar, Hector C. Grasso on bass and Jorge R. Rodriguez on drums and percussion.
Among the influences were bands like LED ZEPPELIN & DEEP PURPLE, whose songs band often performed onstage.
In 1975, despite economic hardships, they manage to release their first LP, an exceptional work hard to classify in style.
The key thread throughout is the twin guitar work weaving it's way through the styles.
Unfortunately for the economic difficulty that existed to record an album (LP) at that time for them that were "under" they could only record 1 LP, although they had written many more songs.
For example a Rock-Opera based on the life of Christ, (as VOX DEI did with the bible), that would never be recorded and was completely lost.
The progressions of the songs start from a hard rock and with great riffs, in that sense some songs have only one electric base and some interesting ones, other topics are presented more elaborated and with a more nurtured development, as it is on "Padre Un Amigo Que Se Fue''.
The special seasoning, like most of the bands of the time, the cosmic and magical lyrics that they carried out ... that make everything much more interesting ... (and that shows when a band is commercial and when it is not, in this case ... an extraordinary and authentic band that did not have commercial repercussion because they made real music ...).
Whatever the complexity, this record seems to me a total jewel, containing a unique and highly agreeable sound, expressed in each melody.
art & txt included
---------------------------------------------------------------------
01. Umbral Del Futuro
02. Correr Del Tiempo
03. Padre Un Amigo Que Se Fue
04. Ganar El Sol
05. Fruto De Un Deseo
06. Esencia Real