26
THIS POST HAVE DEAD LINKS
REQUEST A REUPLOAD

HERE



CHECK SUBMITTED REQUESTS
BEFORE POSTING A NEW ONE!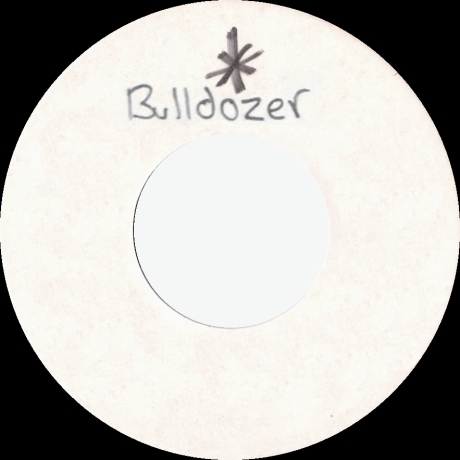 Artist: Bulldozer
Release: Gallows Hill acetate
Genre: Heavy Rock/Classic Rock/Proto-Metal
Country: UK (London)
Bitrate: 320 kbps
►Dead Link
---------------------------------------------------------------------
Info
BULLDOZER - Gallows Hill Acetate (1972) UK
White Label Demo Acetate
320 kbps
Derek Carter (aka Wayne Manor) - Bass & Vocals (THE HOLLYWOOD BRATS)
Doug 'Diesel' Lock - Guitar (GRAHAM BOND ORGANISATION, THE MOODY BLUES)
Pete Isaacs - Guitar, Vocals & Organ
Nigel Dailing - Drums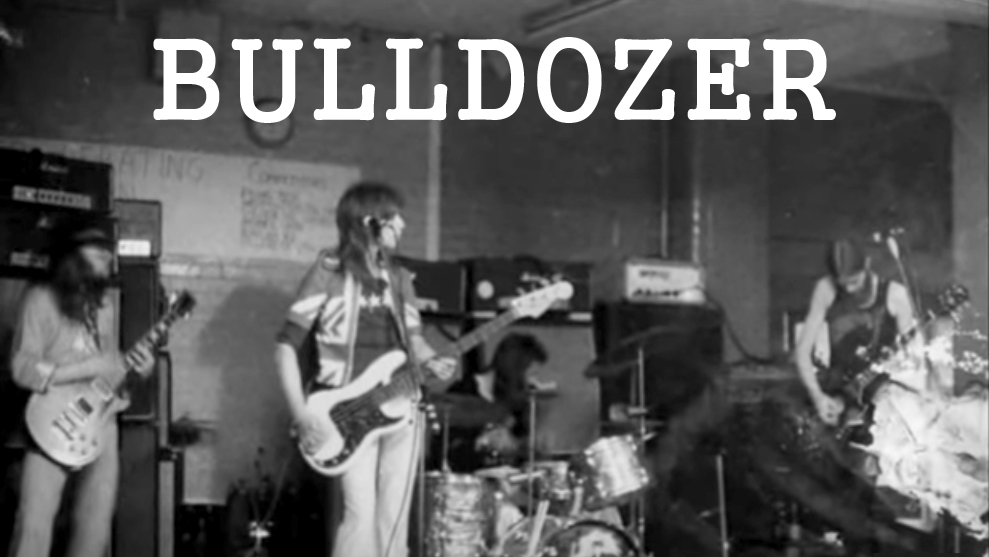 BULLDOZER were a British Heavy Rock quartet formed in London in 1971 & represented by I.M.A., the management & booking company formed by Tony Iommi of BLACK SABBATH, Norman Hood and Jim Simpson.
I.M.A. were a major outfit at the time and also handled the likes of JUDAS PRIEST.
Bulldozer toured extensively throughout 1972-73 playing many gigs, including five at the famous Cavern Club in Liverpool, and historic London venues The Marquee and The Speakeasy.
Bulldozer also supported name bands such as PINK FAIRIES, Judas Priest, MUNGO JERRY and GARY MOORE.
This Bulldozer recording was made in 1972 at a studio in Fulham, London and was taken from an acetate record. The original master tapes are long lost somewhere in Ireland.
The group later switched management to Ric Lee, drummer of TEN YEARS AFTER, but the big record deal they hoped for never came their way.
After Bulldozer went their separate ways, bassist Derek Carter resurfaced as a member of the Glam/Proto-Punk band THE HOLLYWOOD BRATS under the Batman inspired pseudonym 'Wayne Manor'.
'Wayne' appeared on the group's lone album, the posthumously released 'Grown Up Wrong' later re-released as 'Hollywood Brats', however three different bass players actually played on the record sharing the same nom-de-plume.
Bulldozer's guitar player Doug Lock later became a guitar tech for LED ZEPPELIN's Jimmy Page and then for other artists, including BAD COMPANY & FRANK ZAPPA.
He eventually became guitar tech for THE MOODY BLUES & their off-stage additional guitarist for two world tours, before going back out on the road in a different role, as tour manager for MOTÖRHEAD.
A keen fisherman, after leaving his work in the music business to resettle in Ireland in the early 90's, Lock founded 'The Rock 'n' Roll Fly Fishers Club', which counted star names such as ERIC CLAPTON amongst it's members.
Doug 'Diesel' Lock sadly passed away in 2010 at just 58 years of age. The guitar he'd played during his Bulldozer days, a rare 1959/60 Gibson Sunburst Les Paul known as the 'Duggie Lock Burst' was featured in The Guitar Magazine in 2018.
The guitar which had previously been owned by SPOOKY TOOTH/MOTT THE HOOPLE/WIDOWMAKER six stringer Luther Grosvenor (aka Ariel Bender), had been given to Lock as a gift on his 21st birthday. It sold after Doug's death for £224,000.
art & txt included
---------------------------------------------------------------------
01. Gallows Hill (05:36)
02. It's Getting Late (07:50)