48
THIS POST HAVE DEAD LINKS
REQUEST A REUPLOAD

HERE



CHECK SUBMITTED REQUESTS
BEFORE POSTING A NEW ONE!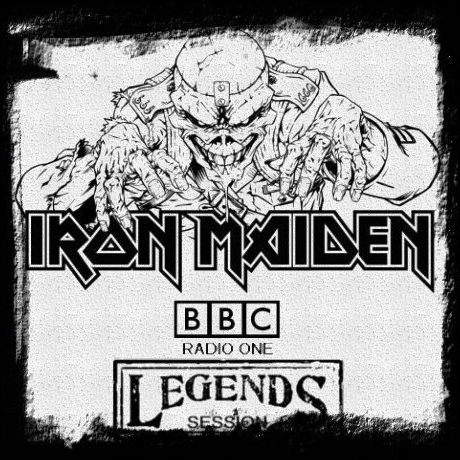 Artist: Iron Maiden
Release: BBC Radio 1 "Legends" Session, 2005
Genre: Heavy Metal/NWoBHM
Country: UK
Bitrate: 320kbps
►Dead Link
IRON MAIDEN - BBC Radio 1 "Legends" Session (2005) UK
Recorded Live In The Studio For BBC Radio 1
as part of their "Legends" series on 02/09/05
01. The Trooper
02. Run To The Hills
03. Hallowed Be Thy Name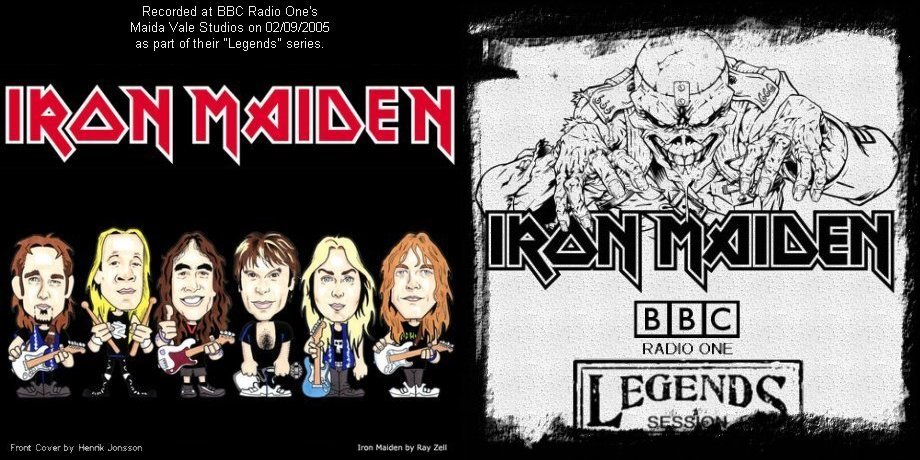 Bruce Dickinson - Vocals (SAMSON, SPEED, SHOTS, SKUNKWORKS)
Steve Harris - Bass (SMILER, INFLUENCE, GYPSY'S KISS)
Dave Murray - Guitar (URCHIN)
Adrian Smith - Guitar (URCHIN, BROADWAY BRATS, THE UNTOUCHABLES, A.S.A.P., PSYCHO MOTEL)
Janick Gers - Guitar (WHITE SPIRIT, GILLAN, GOGMAGOG, Di'ANNO)
Nicko McBrain - Drums (TRUST, INFORMER, STREETWALKERS, BLAZER BLAZER, McBRAIN DAMAGE, MARSHALL FURY, PAT TRAVERS BAND, WHO CARES)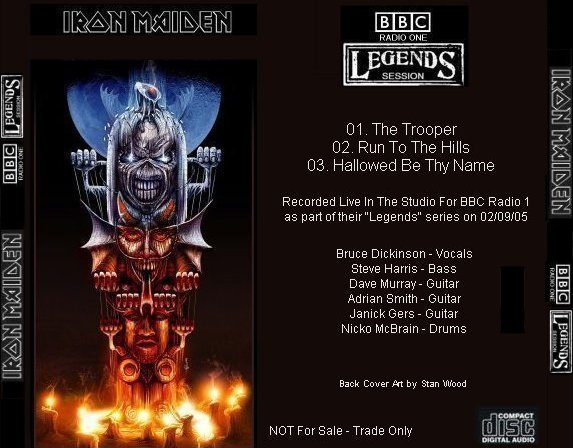 IRON MAIDEN surely need no introduction to anyone reading this, and if they do then you really don't belong here.
The hardest working band of their, and possibly any other generation, have been stunning audiences for more than three decades and show no signs of stopping any time soon.
They've had their ups and downs over the years, but since the return of Bruce Dickinson and Adrian Smith in 1999, the six piece line up of the band has been on incredible form.
There have been new albums, huge tours, a movie, dvd's and more, all of which broke new ground whilst remaining true to the bands roots.
What we are chuffed to present here is the 2005, live in the studio radio session, which Iron Maiden recorded for BBC Radio 1 as part of their "Legends" series.
It features renditions of the songs, "The Trooper", "Run To The Hills" and "Hallowed Be Thy Name", recorded on September 2 2005 at BBC's Maida Vale Studios in London, and aired as part of Zane Low's show on September 13 2005.
The last Radio 1 session MAIDEN had recorded before this was for Tommy Vance's "Friday Rock Show", way back in 1979.
The "new" six piece line up really light a fire under the three classics played here, performing with an energy and ferocity which would shame bands half their age.
It's nice to hear these songs performed in such a raw form, without any kind of production sheen softening the impact.
On this evidence, there's so much life left in these "old dogs", that they would rip your throat out should you suggest they retire.
Long may they reign!
art & txt included
ctme